LFHS reacts to new CDC findings reporting extremely high rates of poor mental health in teens
A new CDC report found that  almost 3 in 5 girls (57%) said they felt "persistently sad or hopeless" this year–the highest rate in a decade. In addition, 30% of high school females have seriously considered suicide in the past year, and the number of teen girls who considered suicide has risen nearly 60% in the past 10 years.
This generation of teenage girls is experiencing unparalleled rates of suicide attempts, sexual violence, and ongoing feelings of sadness, but it is a difficult problem to solve.
"I have anxiety and ADHD, and I also have seen mental illness firsthand in many of my loved ones," said senior Tally Feingold. "The stigma surrounding mental health and mental illness is so harmful and causes so much suffering, yet not a lot is done about it."
Researchers compared the youth risk behavior survey statistic between genders, to find a significant difference between boys and girls. 41% of females reported poor mental health in the past 30 days, compared to 18% of males.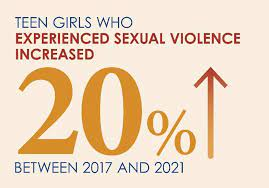 Additionally, 24% of females in the survey made a suicide plan in the past year, 13% attempted suicide, and 14% reported they experienced sexual violence. 
All of these categories have been labeled as "moving in the wrong direction," meaning the rates are likely to increase and follow the current trends. 
One possible contributor to high rates in females is the rise in social media and how that plays a role in females image of themselves, according to social worker Lisa Huffman. 
"I think there's more attention paid to girls' image. In general, girls are valued more for their looks than boys are," Huffman said. "I do think social media is probably harder for girls because of the pressures girls face in society, so it makes sense social media could be destructive to girls."
While the numbers are higher in female rates of poor mental health, it's very possible that this is because there are fewer teen boys admitting to having mental issues, said social worker Maggie Harmsen.
"Naturally gender wise, girls are more open with their feelings and in tune with what they're feeling and able to talk about things," Harmsen said. "Girls are more forefront about it. I think it's more of an external versus internal thing, and it would probably be pretty even. I think boys and girls are both struggling the same amount, we just know about girls more."
The CDC survey did not ask the students for their individual reasons for feelings of sadness or suicide. While the pandemic is a known major contributor to the increase in mental health issues, the trends seen in the survey have been rising for years. 
"I believe the state of teens' mental health is often worse than perceived. I think that teens nowadays, especially since COVID, have struggled greatly with their mental health," said Feingold. "I also believe that there are many teens who suffer in silence and not many people realize how big of an issue it is. I think that if people knew what a big problem it was, more would be done to help teens that are struggling."
Just last year, the American Academy of Pediatrics, American Academy of Child and Adolescent Psychiatry, and the Children's Hospital Association declared a national state of emergency in children's mental health.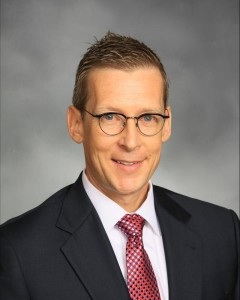 "The whole time [I and Harmsen] have been here, we've considered teen mental health a crisis, and then the pandemic just worsened the crisis," said Huffman.
In late February, Superintendent Dr. Matthew Montgomery sent an email to all LFHS parents and guardians addressing the recent CDC findings. 
"We take these warnings very seriously and remain steadfastly committed to the health and safety of our students," said Montgomery. 
In order to take appropriate action on this mental health crisis, Montgomery has asked "an independent expert to review our resources and identify areas of strength and future opportunity."
According to the email, LFHS is planning to partner with licensed clinical psychologist Dr. Daniel Cates to provide feedback and recommendations regarding the schools efforts to better students mental health. From March 6th to the end of the school year, Dr. Cates will be interviewing students, parents, guardians, and other community members, in order to understand what precautions are necessary. 
"As always, our goal is to continue to offer resources that serve the whole child, allowing every Lake Forest High School student to grow and thrive," said Montgomery.
Seemingly, the school and organizations for mental health are reacting urgently to the national state of mental health. There has also been an increasing amount of local ways to get involved and help eliminate the mental health stigma as well as help those who are struggling. 
Outside of the school, one way for teens to get involved is nonprofit organizations like Paws for Patrick. Paws for Patrick was created to "honor the memory of Patrick Roemer through providing support to young people with mental illness through the use of emotional support animals (ESAs) and therapy animals."
"I decided to get involved in Paws for Patrick because mental health has always been a big passion of mine, and after learning the story and mission of the organization, I realized that their values closely aligned with my own," said Feingold
Harmsen and  advocate to get mental health help if you need it. No matter what is bothering you, big or small, the social workers office is a "private place to vent behind a closed door."
"I don't think any kid that's come in here has said 'that was a waste of my time,' even if it was just for a minute," said Harmsen. "Sometimes people are like, 'Oh, I'm stressed about a test, that's so silly.' But it's not silly. If something is disrupting your day, it's always important to talk about it. We've been here a long time, so there's nothing we haven't really seen or heard about."