Administrators investigate intent of video shot outside support group meeting
Some students, staff say video has left them feeling uneasy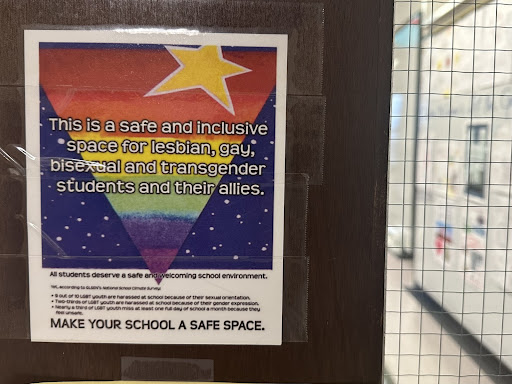 A video of a student attempting to enter a counseling group room was posted this month in a now-deleted tweet, which was used in a Lake County Gazette article several days later. In the article, the counseling group room, located in the basement, is referred to as a "gay room" for a "private staff-student LGBTQ club." 
However, the room shown in the video is the meeting place of various support groups created to help students to deal with issues like grief or trauma. In addition, the group meeting in the room at the time of the video was not Q group, the LGBTQ+ support group, nor the Alliance club as the article implied, but another group entirely.
In response, Principal Dr. Erin Lenart sent an email to students and families March 9 stating that the support group is "one of several publicly posted and optional counseling sessions that are aligned to our One Lake Forest Vision Statement. These meetings offer discussion of a variety of topics including grief and trauma, are open to all students, and are not associated with any particular extracurricular clubs or activities."
Q group, founded nearly a decade ago, was established as one of multiple support groups run by social workers, psychologists, and/or counselors.
"Currently we have an individual issues group (anxiety, depression, OCD, eating issues, etc.), family issues group, trauma survivors group, health issues group (diabetes, IBS, cancer, hearing and vision, etc.), deeper connections (for kids who have acquaintances but want better friendships), and Unidos (native Spanish speakers)," said social worker Mr. Dan Maigler.
The video was originally posted on Twitter by Frank McCormick, who is also the executive director of Lake Forest Lake Bluff Parents Care, which describes itself as a "local, grassroots, and non-partisan organization that advocates for high academic achievement, responsible budgets, curricular integrity, and increased transparency." 
"
Everyone should have a safe place. It should be the school, but the only room that feels safe for them is the group room."
— Renee Hollaway
After it was posted, students attending the groups say they were interrupted by other students gathering outside the door.
"We would see people looming in front by the window, or people would jostle the handle and try and get inside," said senior Andy Coleman. "When we would open the door they would either run away or say 'What's going on in here?' It was scary."
Maigler says he has noticed a change in attitude.
 "In the past students would have sheepishly apologized, but lately more and more show little to no regret or genuine contrition," said Maigler.
However, according to Dean Frank Lesniak, the student who filmed the video did not intend to show disrespect to the group in the room.
"Our student has told us that that wasn't their intention by any means, and we hope that's the case," said Lesniak.
He did acknowledge that  "there's so much more to it than this one video. Our work is not done."
According to English teacher and Alliance sponsor Mr. John Wanninger, the original goal of the video doesn't change the results.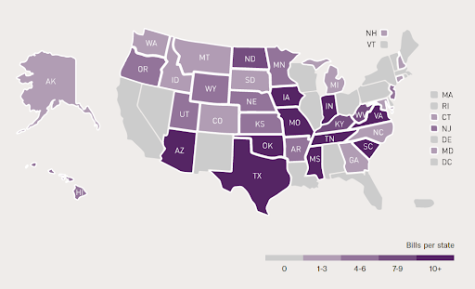 "Whatever the intentions of the video were, what it has become in the community is targeting a group of people that weren't even in the video," said Wanninger. "It's important that people know that the result of what happened is that students don't feel safe in school right now. Yes, it's LGBTQ kids, but it's also a lot of kids who are vulnerable in different ways who all feel like they're attacked."
Outside of just the Lake Forest-Lake Bluff community, LGBTQ Americans have reported an increase in discrimination, even in the past few years. New legislation, like the so-called "Don't Say Gay" bill in Florida, has sparked conversations about how schools should address LGBQT+ issues.
Senior Renee Hollaway, sister to the founders of Q group and Alliance, said students who attend these groups no longer "feel as safe anymore."
"Everyone should have a safe place. It should be the school, but the only room that feels safe for them is the group room," Hollaway said.
Yet, a solution will require more of a mindset shift than just a new policy, said senior MG King.
 "The only way that we're ever going to see change with regards to silent bullying and harassment of queer students," said King, "is by getting to the root of the problem and addressing the hatred entrenched in other students' minds and slowly, over time, building a healthier school environment of which future scouts will be able to actually be proud."