Boys' Volleyball season preview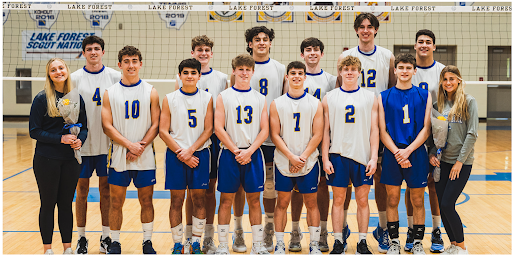 Boys volleyball officially returns to the competition gym this week sporting some new faces. 11 seniors graduated from last year's varsity squad, meaning there is just one returning varsity player to lead this year's young team. The new group consists of one sophomore, nine juniors, and four seniors. 
Coming off of an 8-26 record in the 2021-2022 season, the team is ready to get back in the gym to prove they are a threat to the Northern Lake Country conference. However, the team's hopeful success will not come without challenges.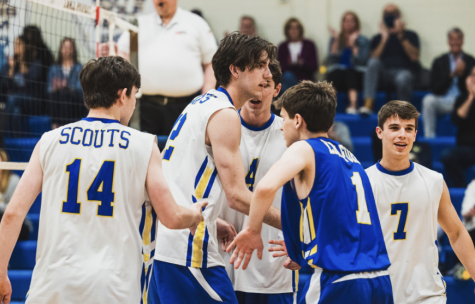 "The biggest challenge will be without a doubt going up against more experienced teams," said captain and lone varsity returner Noah Karr. "Our team is young, there are going to be times where we struggle because of that."
Returning head coach Steven Wolf and returning assistant coach Kimberely Jones are optimistic about the upcoming season. A majority of the team played together on JV last year, which will greatly help their "chemistry" according to Jones.  
"Our strength will be how close we are. I really like everybody on our team and I'm excited to see what we can do," said junior Dylan DiTomasso.
Nearly all the juniors on the team also play together on the same club team during the off season, which helps with their connections on the court.  
"I 100% think that it improves team chemistry and communication. The group of us that do play club are able to help and develop the other players on the team who do not have that extra experience," said junior Brent Stauffer.  
Members of the team share the same optimism for the season as the coaches.
"We are the underdogs so I feel like we have nothing to lose, and everything to gain," said DiTimasso. "I think our team can develop into a real threat."
Even though the team is young, senior captains Karr and Jack Slaughter are determined to lead the team to success this year. It will take "optimism" and "integrity" according to Karr, who is hoping to guide the team to victory.
Last year's team suffered a loss in the Regional Championship to local foe Deerfield, a rematch they are using as a motivator for this year. Jones says "perseverance" and "energy with every point" are the key factors in the Scouts' success, not just in this Regionals rematch, but for the entire season. 
The coaches and players alike stress the importance of fan's presence at games, who really have the ability to influence the outcome of a game in a fast-paced sport like volleyball. To support the Scouts, come watch them as they kick off the season on Tuesday, March 21 against Carmel in the competition gym.