Behind the Shelves: A Look Into the Lives of LFHS Librarians
Katie Pausch (Librarian)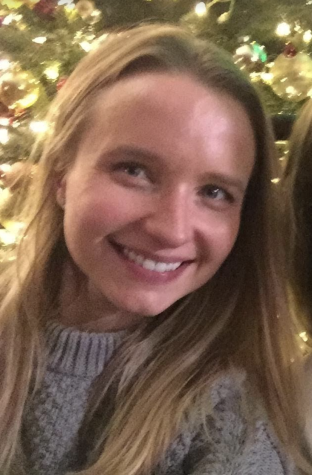 After working as a French teacher, Mrs. Katie Pausch began working at LFHS while she was in grad school and studying to be a librarian. She has been working at LFHS for eight years. Pausch lived in France in her twenties, and is a certified social studies teacher who credits her curiosity and love of language and reading as the reason she is a librarian. 
Pausch grew up in Libertyville, attending Libertyville Middle School and high school, where she met her future husband. They started dating in their 20's and later married. Now, Pausch and her husband have a 15 month old daughter, Sonja. 
In her free time, she  enjoys traveling to Europe, where her husband is originally from. Some of her most memorable moments in the library include: Mr. Lubliner singing, the fashion shows that used to be held in the library, and her falling out of a chair during a meeting with the principal. Pausch will always consider herself a teacher at heart, but for now the library is her classroom. Her favorite books are the Anne of Green Gables series and Bel Canto.
Lauren Fairchild (Library Assistant)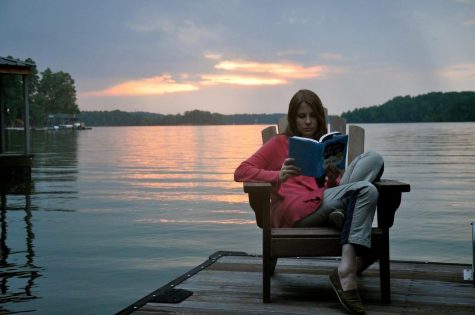 Mrs. Lauren Fairchild grew up in Lake Forest, attended Syracuse University for her undergrad and Northwestern for her graduate degree. While at Syracuse, she studied English, textual studies, and minored in education. 
At Northwestern she received a masters in secondary education. Fairchild first started working at LFHS in 2000 and then went on to teach in the Chicago Public School system and at St. Mary's in Lake Forest. 
Last year she returned to LFHS as a long term English substitute teacher, and this year she has taken a position as a library assistant. Fairchild enjoys photography, spending time with her English Cocker Spaniel, Sada, and talking to students about books. While she does not have a favorite book, her favorite genres are fantasy and dystopian fiction.
Veronica Roman (Library Assistant)
Mrs. Veronica Roman, the youngest of three, grew up in Waukegan, and graduated from Northeastern with a degree in English and library tech. She has two sets of twins, one set of boys (9) and one set of girls (10). Her interest in working as a librarian began as a teenager when she worked after school at the Zion Benton library. Roman's favorite literary genres include: graphic novels and romance, she especially enjoys the classics. Her favorite book is The Giver, and if she could meet any character in literature it would be Batman. Beyond books, her favorite movie is Pride and Prejudice, and her hobbies include reading and playing video games. 
She has been working at LFHS for the past eight years. A dream day for Mrs. Roman would be spent on the beach with her family.
Blaine Teppema (Library Assistant)
Ms. Blaine Teppema has been working at LFHS for four months. She grew up in Grange Park with her twin sister. At DePaul University she studied history and knew she wanted to work in education, but not as a teacher. Since she loves to read and is organizationally minded she chose to work as a library assistant. 
She is currently in graduate school, studying library science at Dominican University. Teppema currently has a cat and lives in Chicago. In her free time, she enjoys playing music, crocheting, kayaking, and spending time outdoors. She hikes in Southern Illinois and in New Mexico, where her parents live. Her favorite part of the job is interacting with students, and her favorite book is 100 Years of Solitude.