Stylish Scouts with Annie Swift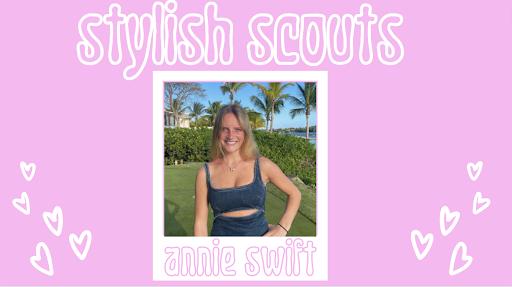 What is your favorite trend at the moment? 
My favorite trend at the moment is cargo pants or the comeback of Reebok shoes. Cargo pants are really comfortable and can work for any occasion and reeboks have a really sleek look with a fun pop of color.
What is an item you can't live without?
Probably my rollas jeans. I have these jeans in blue, green and black because I have never found a better fitting jean. I absolutely love the style and the pockets in the front elevate the look. I recommend this brand to a lot of my friends because they are really comfy, true to size and don't become bigger throughout the day compared to other jeans.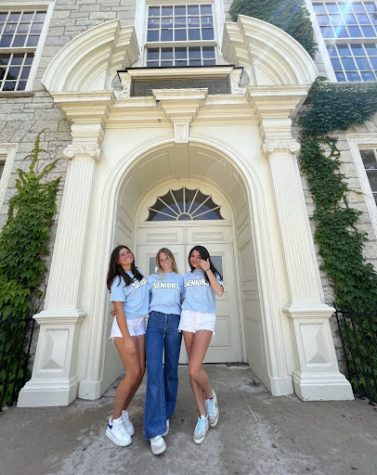 What is your favorite accessory?
My favorite accessories are either earrings or shoe laces. Finding earrings that can tie into an outfit can make a look more put together. I have 8 piercings so it's super fun to play around with different stacks. Shoe laces are also my favorite accessory for a lot of the same reasons. They can add a lot to an outfit and you can really play around with them on any shoe.
What is something new you've gotten that you are excited to wear?
I recently got this dress from Revolve mainly for senior spring break. I really like it because all the different colors/patterns are fun and I haven't really seen anything like it before.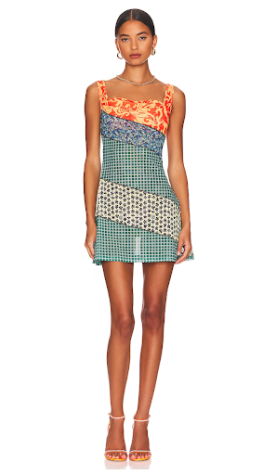 Who do you look to for fashion inspiration? 
I would say mostly my friends. Our styles are similar but we all go about it a little differently. We kind of play off of each others outfits and turn it into something of our own
What is your go-to brand? 
My go to brand would have to be urban outfitters because they have a wide variety of brands so you can really find anything. I get a lot of my jeans and tops from there which have all become some of my favorites and staples in my closet.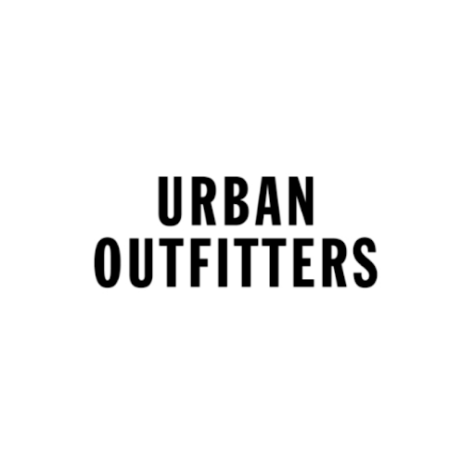 What is your favorite item in your closet?
My favorite item in my closet is probably this cherry dress from realisation par. I got it for homecoming this year but I've been able to wear it on multiple occasions because it really works for anything. It's easy to dress up or down which is something I really like.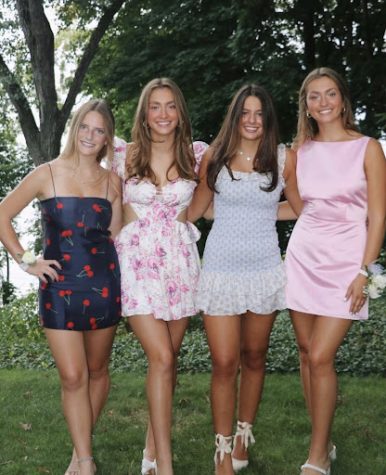 What is an item currently on your wishlist?
Something on my wish list are definitely these sneakers from SAYE. I've seen a lot of the Adidas version which I love but I think these are a step up because of how simple, fun and easy they are.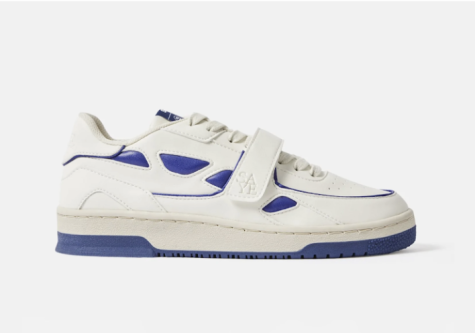 What is your favorite outfit you have worn?
My favorite outfit I've worn was on new years this year. I was wearing these black leather pants, a latex corset top, doc martens and a slick back bun with spikes. I also put on these black/grey glasses I got in Michigan to make it a little more fun. I thought it really fit the occasion especially because we were in the city.