100-Word Stories: Bad Driving
Everyone has a story to tell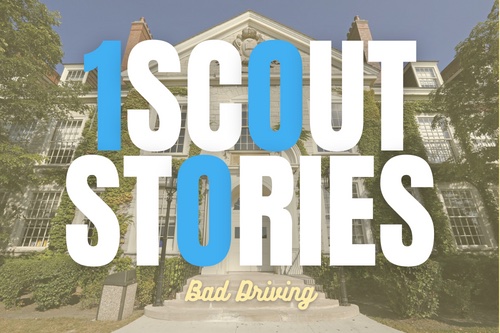 The Forest Scout has launched a new series: 100-Word Stories. We plan to share 100  funny, poignant, memorable stories from the students, faculty, and staff of LFHS. Each story will be exactly 100 words.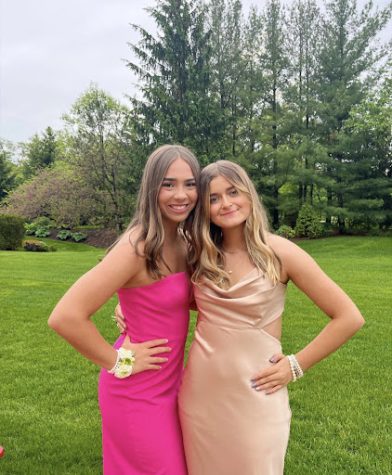 Senior Naz Task was not going to be pale for her first prom, so missing her spray tan was not an option. Maybe this is the reason that she kept her appointment even after she rammed into the side of her house. It wasn't until after her tan that she saw her bumper hanging onto the mangled front of her car and she realized just how bad she had damaged her car. Her first instinct was to cry her eyes out, but to save the sacred spray tan, she held back those tears and proceeded with her prom preparations.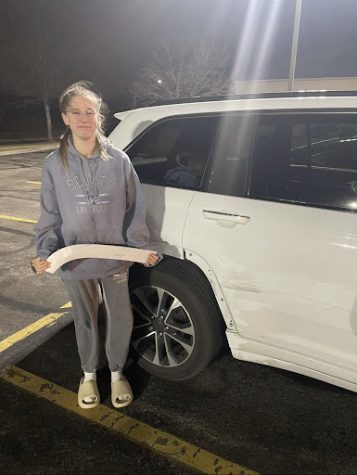 A few days after junior Mollie White got her driver's license, she was allowed to drive home from school for the first time.  Her gas tank was practically empty, so she stopped at the gas station.  She grabbed the diesel pump, which she thought was the same as every other, and held it in the fuel filler but it clearly didn't fit properly.  She drove away from the station, but a few minutes later her gas pedal didn't work and her brakes were screeching.  She was soon stranded on the side of Route 41, crying to her dad who ordered a tow truck for her immobile car.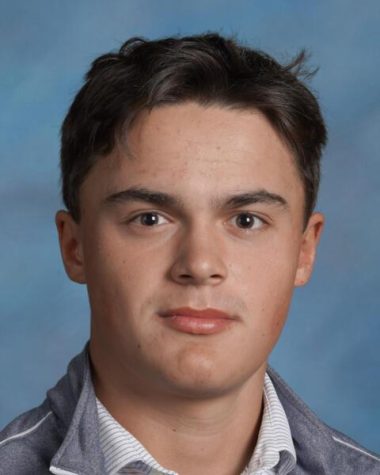 A young Jake Clements was excited to get out on the road and drive with his friends when he got his license. But on a cold, foggy, November night when Clements was turning right from Green Bay Road to a friend's house, Clements was rear-ended by a car when he turned. Uncertainty and fright surged through Clements when his car was struck by a fellow car going 35 MPH. Fortunately for Clements, he had his seat belt and wasn't harmed. Clement's car faced minimal damage, but it is never an experience that a new driver will ever want to endure.