EdTech's Juliano set to publish first novel, Dead Eleven
Eighteen months after her young son's death, Willow finds the words "Clifford Island" written under his toy chest. Curious, she sets off to the reclusive island off Wisconsin's Door County Peninsula only to discover that its residents are living like it is still 1994. She quickly realizes that there is something much more sinister going on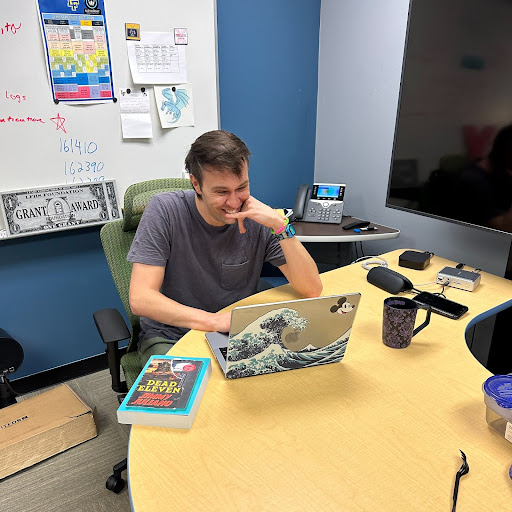 Education Technology Specialist Mr. Jimmy Juliano has always had a love for writing, but now he's preparing to take a step many writers only dream of: publishing a novel. 
His first novel, Dead Eleven, is set to come out this summer. There's even plans for a TV adaptation.
Juliano began to share his short horror stories on Reddit about ten years ago to see how many upvotes he could get–and he ended up getting a lot.
"I was finding a lot of success doing that…it led to a manager out in Hollywood reaching out to me probably six or seven years ago [saying], 'Hey, I think I might be able to sell some of your stories,'" Juliano said. Juliano says that although they didn't end up selling any stories, he shared the idea for Dead Eleven with his manager at the time.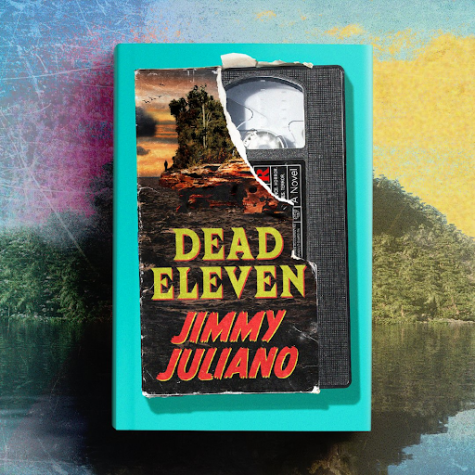 Dead Eleven is a horror novel focusing on a woman named Willow who is grieving the loss of her young son. Eighteen months after his death, she finds the words "Clifford Island" written under his toy chest. Curious, she sets off to the reclusive island off Wisconsin's Door County Peninsula only to discover that its residents are living like it is still 1994. She quickly realizes that there is something much more sinister going on.
Juliano took a lot of inspiration for the setting of the book from his vacations up to Door County. 
"The island of Clifford is definitely inspired by Washington Island….off of Gills Rock, and it's very quaint and very peaceful," said Juliano. "It just seems so like it could be stuck in time.".
Publishing Dead Eleven began with a novella that was shaped into a novel three times the original length of the story. "[It] took me probably six or eight months to write," said Juliano. With the help of his literary agent, the story shaped into the novel he has today.
"I probably did straight up three or four pretty hard rewrites of it where the story always stayed true…I had to kind of approach it from a few different angles," said Juliano. 
Over the course of writing his novel, Juliano became a master of balancing his life between a full time job as an Ed Tech Specialist, time with his daughter and wife, and his writing. 
"A lot of the heavy lifting of the book was done over spring breaks and summer breaks…I can do a sprint, which is like the three week equivalent of cramming overnight for something just stretched into three weeks at times" said Juliano. "I'm really good at managing my time now. I want to spend time with my daughter and I want to be with my wife."
In his writing sessions, Juliano enjoys listening to the soundtracks of the original Pirates of the Caribbean movies, Gone Girl and The Social Network. "I can put [them] on and I am just in the zone," said Juliano.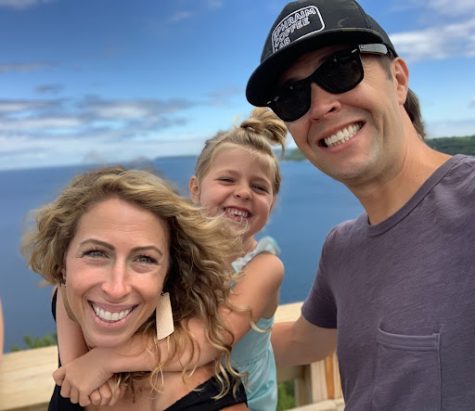 But Dead Eleven is not Juliano's first novel; he has actually written two other books. "I just wasn't successful.They're not very good looking back at it now…they're definitely not [publish] worthy" said Juliano. However, the experience of writing two books helped him develop as a writer and follow his path towards publication, and even to a potential TV adaptation.
Last winter Juliano received a call from his agency who said  two producers were interested in adapting Dead Eleven into a show. "That part is more surreal to me than anything," said Juliano. "It's just so weird. I am sitting here doing Ed Tech stuff and Hollywood calls telling you [that] you might have a TV show…it's really fun."
Juliano's journey in writing and publishing his first novel has accomplished a lifelong dream of his. "The most rewarding part is just being the culmination of it being something I've always wanted to do. I've always wanted to be an author ever since I was a kid." said Juliano, saying that publishing Dead Eleven proves that the many sacrifices made in the last few years have been worth it. He has already begun brainstorming for his next story, and hopes to be ready to pitch his next idea this summer.
As for all the hopeful authors, Juliano encourages anyone who wants to become a published writer to "get people's eyes on [their] work…because you never know what might happen."