No Place Like Home: What the Turkey-Syria Earthquakes mean for Syrians who've experienced mass displacement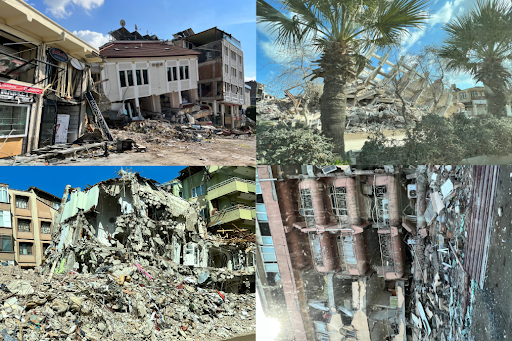 A month after some of the deadliest earthquakes in recent history hit Syria and Turkey, rescue workers were still recovering bodies from the piles of rubble and dust.
Sadly, most Syrians are used to devastation; the country has witnessed hundreds of thousands of deaths and buildings in ruins since the 2011 Syrian revolution. The Syrian regime's response to the people's protests for freedom and dignity was crushing oppression and violent terror. The mass displacement from this 12-year conflict created one of the largest humanitarian crises of our lifetime.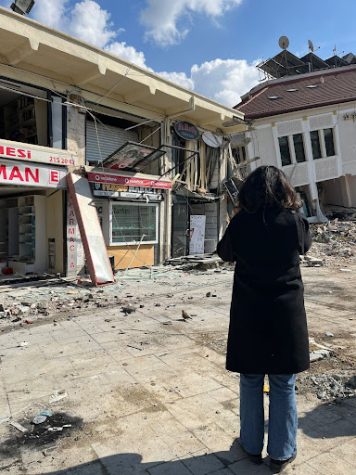 The difference between the devastations? The 7.8 magnitude earthquake is a natural disaster, while Bashar Al-Assad's destruction of his own country with bombs, sieges, and torture of thousands of citizens is not. These earthquakes striking an already war-torn area filled with millions of people who have already been displaced multiple times resulted in an incredibly tragic situation. 
Most of my family, on both sides, are Syrian. My mother grew up in Aleppo, Syria, while my father grew up in suburban Mundelein after his parents immigrated to the US in the 70s. My childhood was not only immersed in my grandmother's Syrian dishes and listening to traditional music, but also through the culture of political activism ingrained after the Syrian Revolution. 
In 2007, My mom founded Karam Foundation, a non-profit that serves refugees on the border of Syria and Turkey: the same border where the earthquake hit. Although she originally started the organization to help many causes, such as poverty on the South Side of Chicago, they redefined their focus soon after the Revolution. 
Karam Foundation specializes in mentorship programs for youth who have lost their homes and eventually fled to Turkey, where Karam is based. For many of the refugees that Karam aids, the violence, corruption, and loss they've faced are normalized. Even the homes they've been displaced to have been destroyed by the earthquakes, just as they were 12 years ago.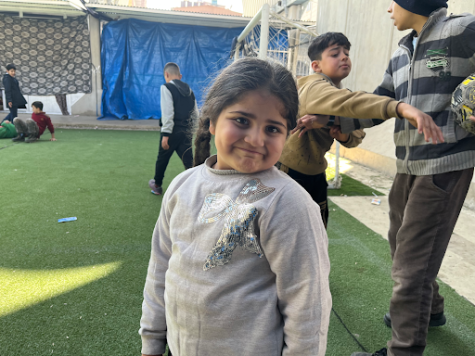 Since the earthquake shattered homes and families, Karam has raised over $2 million. Their efforts have extended beyond emergency funds to support victims of the earthquake. Karam works on helping refugees recover emotionally and physically, which are aspects of natural disasters that the Turkish government has neglected. The millions of dollars in assistance coming through governments and international aid agencies have been ineffective — which is why it is the responsibility of informed citizens to aid Syrian refugees who live through one human injustice after another. 
Even 6,000 miles away from the wreckage, as a Syrian-American, I feel connected to the victims in a way many don't. Most of us see the earthquakes as just another natural disaster, when in reality, they're just another part of everyday life for Syrians. We often see stories from across the world that seem like mere headlines. However, each story represents the loss of homes and catastrophic destruction beyond the impacts of an earthquake. 
How will they rebuild their homes that the war already stole from them? What happens to refugees in case of another earthquake? How do Syrians pick up their belongings and keep moving forward, some of them for the second, third, or even fourth time?
While it's hard to put yourself in the shoes of refugees across the world, it is our moral obligation to be informed of global issues, especially how they impact the individual. Whether it's donating to organizations like Karam or supporting local refugees in your community, understanding the traumas many have faced as a result of the earthquakes can restore humanity for victims — even half a world away.