Lake Bluff's south beach closed for the summer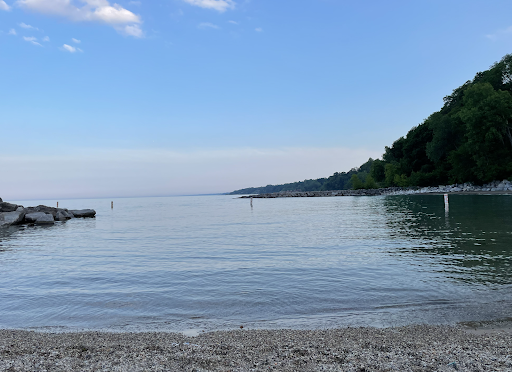 The south beach at Sunrise park in Lake Bluff is one of the community's most popular summer spots. This upcoming summer, it will be closed for 18 months for renovations, which will restrict community members from using its area. 
Currently, the beach has two portable toilets and a pavilion located next to a water sanitation facility that can be reserved.
North Shore Water Reclamation District (NSWRD) will construct an underground overflow basin to maintain existing infrastructure. This will also block sewage from entering Lake Michigan. 
Although there are two other beaches Lake Bluff citizens and guests will have access to this beach season, there will be heavy machinery and truck traffic going through the beach access road.
In arrangement for the renovations, the NSWRD will attach new amenities for the Park District, rebuild the Lake Bluff Yacht Club's compound, and improve other outdated facilities. An underground million-gallon storage tank will be added beneath the Lake Bluff Yacht Club site.
Developments in the beach area will include a replacement of the portable toilets with two public bathrooms, one accessible for people with disabilities. They also plan to upgrade the outdated beach shower and add another one.
A concrete plaza and decorative elements will enhance the asphalt parking lot. The service road used as a ramp for visitors will be milled and resurfaced from the top of the bluff to Sunrise beach. 
In addition, there will be changes to the landscaping and building facade for a cleaner appearance.  
The Park District has been working closely to ensure the safety of any visitors. The lifeguarding staff will be prepared for guests visiting Sunrise beach's north and center sides.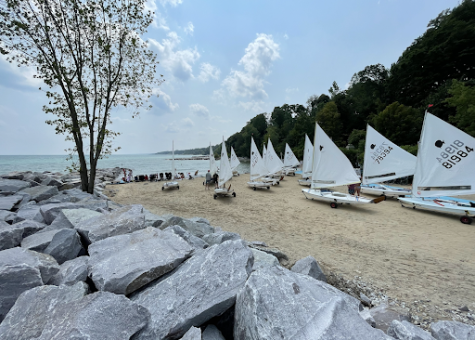 "Because the south beach is one of the more popular Lake Bluff beaches, we will be ready to support more guests on the other beaches and still make it an enjoyable experience for community members," said Lake Bluff guard Matty Michael. 
Many counselors and campers for the Learn to Sail program will now look for alternatives like counselor Will Atzeff who "might find a different beach to work at like Lake Forest or Winnetka."
Due to construction hazards, guests will not be allowed to paddle board, sail, or Kayak during this season. That being, the sailing program will be discontinued for the upcoming months at south beach.