Best places to get those NHS hours
Not too long ago, almost 200 juniors were invited to join the NHS, standing for National Honors Society. These are high achieving students who, throughout their high school career so far, have maintained a GPA of 4.5 and above. 
To be accepted into NHS these students must fill out an application, which includes a log of all the service hours they have completed. The minimum requirement is having 30 hours. Now, some students may have this already, which is great for them. But, if you're like me, who procrastinates on everything, you are scrambling to rack up the majority of those hours.
With the application due date only a month away, the deadline is approaching fast, and if you're feeling frantic and panicked because you don't have enough hours, and feel like you don't have enough time in the day to get them, don't fret.
Here are some things you can do to rack up those service hours quickly and feel like you are making the world a better place.
Bernie's Book Bank
Bernie's Book Bank is an organization that collects new and donated books and distributes them to children all across the country. As a volunteer here there are many jobs you can do.
You can package the books, sort through the donated books, and my favorite, book mixing, where you take books from off the shelf and throw them into a huge bin, "mixing" them around so every child has a variety of books to choose from. Bernies is located in Lake Bluff, and has packing times at almost every hour, making it super convenient for students with busy schedules. The average session lasts about an hour and a half. 
Feed My Starving Children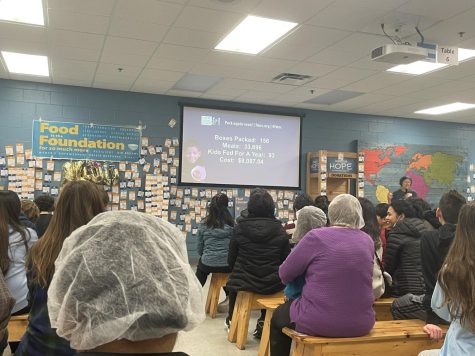 Many people have volunteered here when they were younger, whether it be through something like Girl Scouts, or through a youth sport. FMSC is a great way to get service hours and know how big of an impact you are making, on a global scale. The average session lasts a little less than two hours and they have packing times available everyday. The sign up process is easy, making supporting this organization even more convenient. While you're there, there are a few jobs you can do, but the majority of volunteers are placed in the production line, packaging the bags of food. The best part about going to FMSC is after you are all done, they show you the total number of boxes you packed, then the total number of lives you saved, which is just incredible to see. 
Fil-a-Heart
Although I haven't personally volunteered at Fil-a-heart, I have heard amazing things about the organization. It is located close to home, in the center of downtown Lake Forest, in Market Square. The sign up is quick and easy and they have volunteer slots available during the day and after school. The sessions last 40 minutes, making it quick and easy. In addition to this, you help create a better and brighter future for kids in need. 
Big-2-Little
Big-2-Little is an amazing club to be a part of. They meet every Wednesday, taking a bus from LFHS to an elementary school in North Chicago.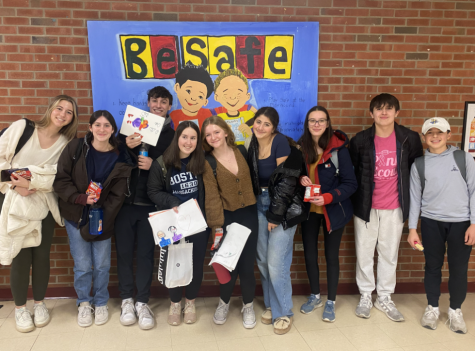 "My favorite part is working with the children. It is so fun and I feel I'm making a difference in their lives,"  junior Eleanor Surgue said. "I love going back every week because I can make stronger connections and get more familiar with the kids."
Beacon Place
Beacon Place is a neighborhood community center in Waukegan, IL.  It has programs for children and families that focus on academic growth and building skills that lead to a brighter future. As a volunteer, you can be a teacher's assistant, meaning you help facilitate different classroom activities. 
"I really like helping out at beacon place not only because of the wonderful environment but because of how kind and outgoing all the kids are," Rachel Silvers, who volunteers at Beacon Place regularly said., "They truly make the experience so fun and it's definitely allowed me to learn how to better communicate and lead younger kids." 
VolunteerMatch, Catchafire, Smithstonian Virtual Volunteers
All of these organizations provide online volunteer opportunities that anyone can access with a quick google search. Essentially you can get service hours from the comfort of your own home. When you become a Simithstonian Digital Volunteer, you can help make historical documents and biodiversity data more accessible to the public. This is just one example of how you can make a difference, while not having to leave your house. 
NHS applications are due March 17th.