Girls' Varsity Tennis Captain off to Northwestern
Senior Autumn Rabjohns, two time tennis state finalist, is set to play D1 tennis at Northwestern next year. 
Rabjohns has been a part of the Girls' Varsity Tennis team since her freshman year and was captain this year alongside senior Lainey O'Neil. 
"Being co-captain with Autumn was such a memorable experience. We've been great friends over the years, and being able to lead the team and finish our high school tennis years alongside each other was definitely something I'll cherish forever," O'Neil said. 
Although Rabjohns played on the high school tennis team the last four years, she started tennis well before her high school years.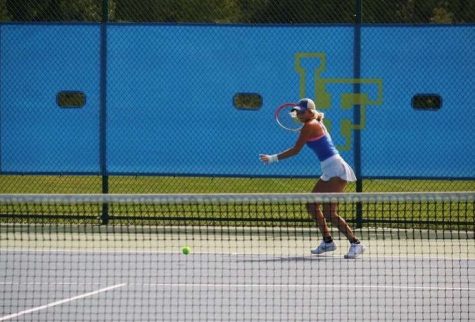 "My parents just put me in a few classes when I was about 6 years old, they had no idea that I was going to get really into it," Rabjohns said. 
She ended her high school season leading her team to win second in state and as well as receiving the Tom Pitchford Sportsmanship award. 
Rabjohns says she always knew she wanted to go to Northwestern, "I loved the campus and loved being by the lake, but after meeting some girls on the team and seeing how supportive they all are and after talking to the coach and understanding her coaching style, I knew it was the place I wanted to play tennis."
Along with all the great factors that helped Rabjohns choose Northwestern, she will also be playing on the same team as her older sister, Kiley, for the first time since sophomore year.
"It was great having her on the team because we both know exactly what the other person is feeling and exactly where our strengths and struggles are on court. We constantly try to cheer each other on and boost each other's on court confidence since that has been a struggle for us both," said Rabjohns. 
Considering O'Neil has been a good friend of Rabjohns for a while, she knows her both on and off the court.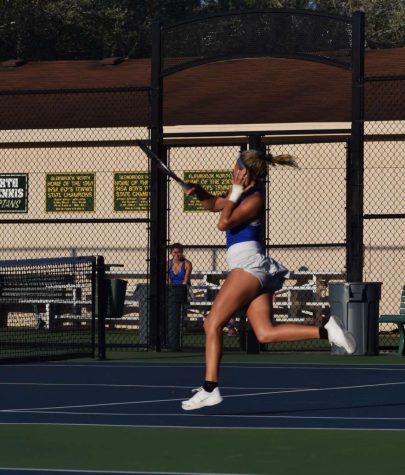 "Autumn is by far the most motivated and hard working person I know," O'Neil said. "On the court, she gives every shot 110% effort and runs for every single ball without hesitation. She's a fierce competitor and never goes down without a fight. Off the court, Autumn is extremely down to earth, humble, and a friendly face to everyone. She always has my back and I can count on her for anything." 
Rabjohns is looking forward to being a part of a team at Northwestern next year, and continuing her love for tennis. 
"It gets tough when you are all on your own doing the same practices day in and day out. So I'm really excited to have such an awesome group of girls cheering me on and pushing me to get as good as I can be," Rabjohns said.