A different look at the 2023 intramural season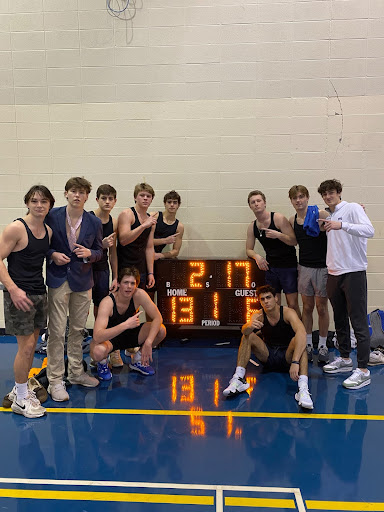 With the 2023 intramural season coming to an end, there is a lot to take away. First, it was a great season with significant competition for all teams. Speaking for myself and my team, we thought that the regular season was put together very well and that all teams got the chance to prove themselves. 
Coming into the playoffs, however, there was a lot of controversy. A player went to the commissioner, Mr. Ray Werner, petitioning for a new bracket ,which caused some backlash from several teams. 
On top of the new bracket, a new foul rule was implemented in the playoffs. During a game with 1 minute and 30 seconds on the clock, within a 5-point game and there was a foul it would add a point to the other team's score. So this new rule eliminated strategy to the games where teams could foul in a close game. 
Many teams also did not like this new rule as they just wanted to continue to play as the regular season was played. As a player on the #1 seeded team, we did not like the new bracket. 
It called for teams to play many games in a row to make it into the championship. With that being said, originally the #1 seed got two bye's only having to play three games including the championship. 
However, the #1 seeded team W.I.G., did not make it to the championship after losing in the second round to GSU. GSU would then lose to the Cherry Up Men in the semi-final. 
Once the Cherry Up Men punched their ticket, team C.O.H.T. walked into the competition gym to face off against team Cherry Up Men. after beating the Chinless Hooligans. During the C.O.H.T. versus Cherry game, team C.O.H.T. dominated with their defense, winning 19-9. 
With the competitive lineups, there are clearly a lot of awards to hand out to the players. The finals MVP was Harry Kotlarz, who led the charge for team C.O.H.T. all the way through the championship. 
The regular season MVP should go to Robert Pasinato from team W.I.G. as he helped lead his team to a 8-0 record during the regular season. He did have help from me, the offensive player of the year. 
From the defensive side, the player of the year is Jack Carribine from team C.O.H.T who helped shut down players all year contributing to the championship run. 
An early favorite for next year's season would be the Butter Burger Hoopers led by junior Marty Hippel. Another favorite would be the GSU antelopes who made a run this year. The Puck Bandits, who are a highly athletic team, are also a team to look out for.