School's only female wrestler finishes third in State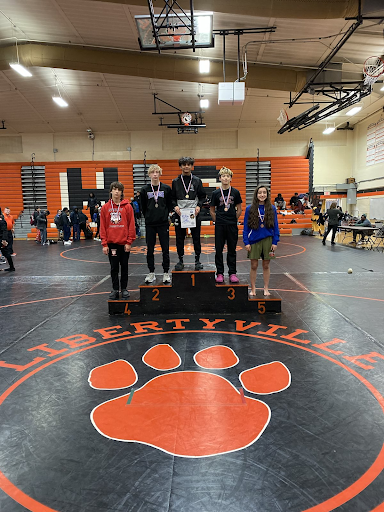 Senior Annika Cottam, the team's only female varsity wrestler,  placed third in State this week.
The Sectional competition included 20 girls, with the top four moving to State. Cottam won all of her matches, for the exception of a tough match in her second round.
 "As a result, she dropped into the consolation bracket and had to win several matches in a row to move on. While battling the flu Annika did just that, pinning six girls in a row to take third," coach Nicholas Kramer said. 
She carried this momentum to State. Her third place finish is the best in school history. Alumnus Naomi Miles placed at State last year. 
Cottam started her wrestling career five years ago, but this was her first year back in the wrestling room since her freshman season as she didn't attend LFHS her sophomore and junior years. 
Kramer said her coaches and teammates were excited to have her back.
"Annika is a hardworking, dedicated, leader for our program. She shows up everyday and asks questions so that not only her skills but others in the room can improve too. It has been awesome having her back in the room this season" he said.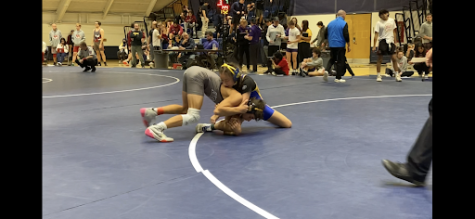 Cottam said she was influenced by her brothers, TJ and Morgan, who were both on the Varsity wrestling team. They contributed to breaking the high school record one of the years they were on the team when they went 28-2. 
She's also inspired by her coach, Ben Askren, who she credits with teaching her "to love the sport and showed me how to think about it in a positive way."
Unsurprisingly, training to be a top-level wrestler is not easy. Cottam practices strength training (focusing on her upper body) and endurance for four hours a day. She practices Mondays through Saturdays, which adds up to a total of 24 hours a week.  Training impacts her diet, too. She said she doesn't eat  carbs or sugar, sticks to a high fat diet, and only really eats meat. She doesn't drink any carbonated or sugary drinks.
Wrestling remains a male-dominated sports, but Cottam encourages  girls who are debating trying out wrestling to "Just do it!" Personally, she says she enjoys the challenge that comes with wrestling guys and feels empowered when she goes face to face and comes out on top.
"It's really fun to wrestle against guys I never know what their next move is going to be. I have always grown up around guys so it's more normal for me to wrestle them over girls."