Scout Send-Off: Mrs. Sandra Horan
When Special Education teacher Sandra Horan began her career, she taught in a small rural community in Pierre, South Dakota. After her husband was transferred to the North Shore for work, she started looking for open positions at nearby high schools. 
Moving farther away from her family and adjusting to the busy suburbs was a significant change for Horan, yet she knew she had found the right place when she first interviewed at Lake Forest.
"Everyone was so personable, welcoming, and friendly," she said. "You know how it is when you get somewhere and know that's where you want to be, that's how it was when I walked in the doors here."
Since high school, Horan knew she wanted to help others when she got older. She became interested in teaching when she saw one of her high school coaches working in the special education department.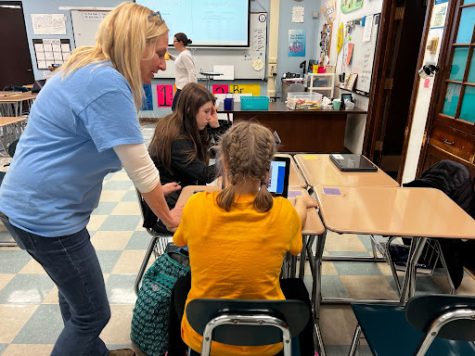 To receive her special education degree, Horan attended Moorhead State University in Moorhead, Minnesota. Eventually, she started to work with high school students when she became a volunteer coach for a local high school softball team.
She also spent time as a student teacher and working with younger students one-on-one. After her job in Pierre, she knew she wanted to continue her career path at a high school.
Horan has worked in the Special Education Department here since 1995. Along with teaching students lifelong executive function skills like completing work and studying strategies, Horan co-teaches in English 1, English 3, and Math 1. She has also coached softball, field hockey, and basketball. 
"She's so supportive of all students and knows how to engage each and every student," said English and co-teacher Sara Dreiling. "Our students love working with her because they know they'll get honest feedback about the work they're doing, but they also know she'll do everything she can to support them and challenge them." 
"
She truly made me understand that if I wanted something bad enough, I could have it. She helped change my perspective on where I was and where I wanted to go."
— Reid Kelly, Class of 2003
Not only is Horan loved by current students, but she has left a lasting impact on former students who found that her teaching has had an influence throughout their entire life. Reid Kelly, a student of Horan's from 2001 to 2003, says Horan's invaluable life lessons helped him through a handful of life accomplishments, like becoming a Aerospace Software Engineer or pitching for Houston Astros and Chicago White Sox organizations. 
"For me, high school was frustrating and hard simply because I learned and retained information differently and didn't know how to ask for help, didn't want help, didn't feel I was being heard. Mrs. Horan was my voice," said Kelly. "She truly made me understand that if I wanted something bad enough, I could have it. In two years, she helped change my perspective on where I was and where I wanted to go."
Kelly says she was his "biggest advocate through the good, the bad, and the ugly."
"She continued to be compassionate, understanding, caring, and supportive even when she had every right not to be," he said.
Horan's positivity and ability to collaborate has stretched to her colleagues as she has developed countless relationships and connections with those she has worked with. 
"There is no vocational program in this building without Sandy; she has helped me so much to acclimate into my position as Vocational Specialist," said co-worker Scott Gilbert. 
Following her retirement, Horan plans to spend time with her four grandkids, revisit her hometown in Minnesota, and further her love for being outdoors. In past years, she has completed drives to places like Outer Banks and Billings Montana on her Harley, sometimes making trips up to 500 miles a day.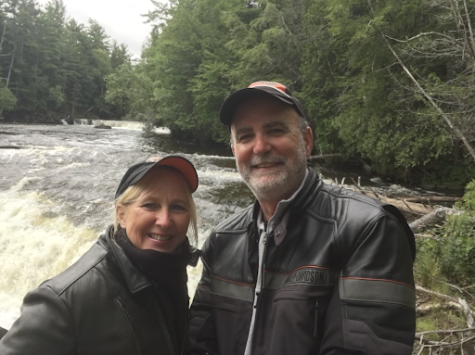 "What's nice about it is that you really can't pack much. I loved those trips, it was a great way to see the country," said Horan.
Although she is leaving Lake Forest, Horan intends to stay involved in working with students and helping with kids on her online executive functioning tutoring.  
"I'll definitely do something with education because I just have to. I just love it so much that I have to stay connected," said Horan.