A 2023 Talent Show Review
In case you missed LFHS's production of the 2023 Talent Show this past weekend, it was filled with 80s-references and amazing performances. The talent show is a renowned event that attracts students, parents, and community members. The diverse talents of students create an entertaining performance that I always enjoy going to. 
While every act was amazing, one of the most memorable and funniest moments from the show was when senior Vince Boberski played the role of Madonna during an emcee skit. He was involved in many acts, including playing "Devil Went Down to Georgia" on a guitar, and revealing his feet to the audience, earning him a lot of laughs. 
Most of the acts were musical, with several bands, solos, and even two violinists. The wide variety of genres and mediums allowed each act to shine and ensured the show didn't get repetitive. Overall, the hard work that went into these performances definitely paid off.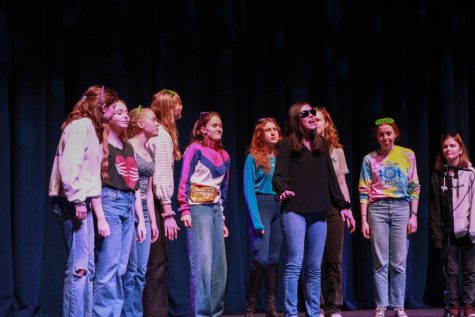 My two favorite acts were the LFHS A Capella group singing a mashup of "Man in the Mirror", originally sung by Michael Jackson, and "I Wanna Dance with Somebody" by Whitney Houston, as well as senior Niharika Singh's original song "In the End." 
The A Capella group did a great job of harmonizing and mashing up a range of vocals to create the perfect tune. Junior Meghan Pierce and sophomore Nora Sharman really stood out with their immaculate vocals in their solos.
Niki Singh's performance was beyond incredible. She dedicated her song to those who feel left or outsiders and beautifully sang about feeling lost. This is her second time performing an original piece at the talent show and she did not disappoint.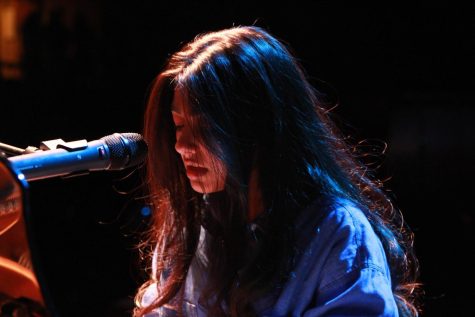 The main stars of the show were the returning emcees, seniors Saige Joseph and Connor Boyle, who came back to the RMA stage once again. The dynamic duo brought the audience into the performance and captivated everyone with their comical transitions, 80s-themed Weekend Update, and most notably, their rollerskating in true retro fashion.
The directors, seniors Sydney Rubinstein and Henry Thomas, did an outstanding job of putting on a production that community members of all ages can enjoy and admire. Additionally, the Pit Band played during most transitions between acts and ended the show with "Boogie Wonderland" by Earth, Wind & Fire. The pit band director, senior Adler Hermann, also did an amazing job of leading the band during all their songs between main acts. 
The talent show is always special, and this year all the students and adults involved really nailed it for a spectacular performance.