Girls basketball going unnoticed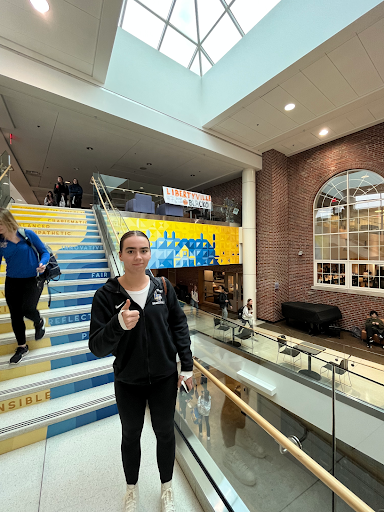 The girl's Varsity basketball team won the first round of the regional playoffs onTuesday against Woodstock 47-13, but there were only a handful of students in the student section to watch the game play out, which has frustrated some players who feel they don't get the attention shown to boys sports.
The team has arguably had a very successful season leading up to playoffs, with a record of 21-10 heading into the playoffs. Last Tuesday, the  team had a big win against the former state champion Stevenson High School.
Families of the athletes gather to cheer on the girls, but the right side of the competition gym is nearly always empty at the games, and for a high school athlete, that can feel extremely defeating since you get the idea that your hard work is going unnoticed.
"This is an equality thing. The school has always had a responsibility and would benefit from supporting the entire student body," said senior captain Bella Ranallo. "There seems to be a lack of support for the female teams compared to the boys in areas."
The team's greatest strength is its chemistry; many members of the team say it is unmatched. Head coach Stacy Leach described their dynamic as "loud"and "energized." The athletes are all extremely close, and many of their successes have been a result of their numerous hours spent off the court together. 
"Our team plays with a lot of heart and hustle, and because of that we are fun to watch," said Leach. "We've got some big games coming up and we would love for some school spirit at our games." 
The team next plays Grayslake Central Friday at home at 7 p.m.
"We've worked really hard over the past few months to make a run at state and the support of our student body would mean a lot to our team," said senior Anna Marquis.