Dance team heads to Nationals after winning State 
Led by senior captains Bentley Frost and Elsa Dahlgren, the Lake Forest Varsity Dance team won State for the first time in 22 years.  Thursday, they left for a bigger prize: The National Championship in Orlando, Florida.  
"Our team has worked so unbelievably hard to prepare ourselves for not only Nationals but also sectionals and state," said Frost.  "Those were also great opportunities to improve and see where we stacked against the rest of Illinois." 
After winning Sectionals on Jan. 21, the team went into State ranked second place based on their previous score. On the first day, the team placed third among 30 high schools qualifying for finals. Geneva High School remained first, and Whitney M. High School placed second.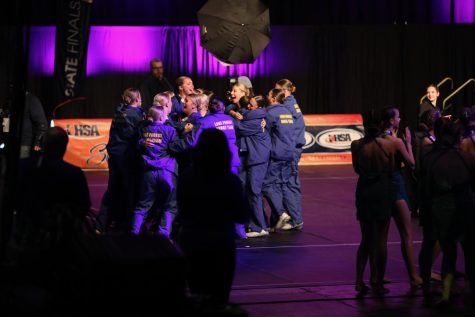 By the final round, the Scouts had jumped two spots over the course of a day and were announced the IHSA state winners.
The team has spent around a combined 30 hours learning both their poms and jazz compositions for this year's performances through the Universal Dance Association. 
"We've been working so hard for the past three months, but seeing the dance come together has made it all worth it," said freshman Mia Konkol. "The practices get hard, but when you're doing it for your best friends, it really is worth it." 
The team qualified to compete in the high school national championship over the summer through a UDA camp in Chicago.
They have been preparing since the start of their competitive season at the beginning of November. On top of their choreography days, the girls practiced 47 hours during their winter breaks and spent over two hours practicing each day after school. 
"No matter what, each day in our practices, we always go in with a goal," said senior Mia D'Alessandro. "Whether small or big, we strive to improve each day, and I think that's why we have grown so much."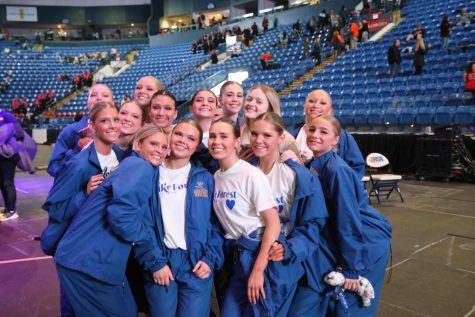 This season, one asset to the team has been their Jazz choreographer Ricky Ruiz. After he reached out to coaches Angela McNicholas and Ashley Nash shortly after the 2022 National Competition in February, he started working with the girls in November. 
Ruiz previously choreographed for Coral Reef High School – 15-time national champions – and Ohio State University. 
"We could not have asked for a better dance this year," said junior Ellery Newman. "The story and meaning behind our jazz dance exemplify who we are as a team and what we stand for."
Their Jazz performance will be to If I had a Boat by James Vincent McMorrow, and their poms routine will be to a mix of songs, including Can't Hold Us by Macklemore and Let Me Reintroduce Myself by Gwen Stefani.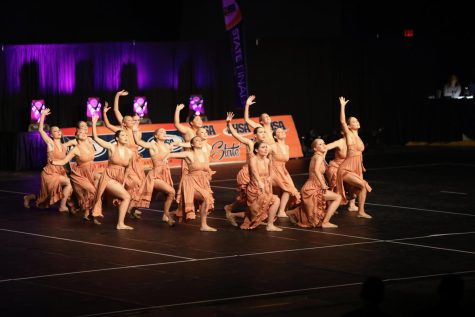 For poms, the team has been working with choreographer April Gallagher. Gallagher coached Hofstra's dance team, who were 10 times national champions.
The performance days consist of prelims, semis, and finals. In their first round, prelims, the high schools will compete against each other in smaller groups.
The highest-scoring group from each prelim will move straight to finals. The jazz final will be held on Sunday, and the pom final will be Saturday.
"We put so much time in because the entire team loves what we do, and we're all working for the same thing," said Frost. "I hate to use this cliche, but we are all truly best friends and love each other so much."