Five Places To Sustainably Build Your Wardrobe
What is sustainable clothing? 
Sustainable fashion is when brands create their clothing in a way that reduces their environmental impact and is also mindful of the people who work to produce the garments. Sustainable fashion is ethically made and environmentally friendly.
Why shop sustainably?
Sustainability improves the quality of living and working conditions for workers, protects the planet's ecosystems, and preserves natural resources for future generations. Frequently, fast fashion brands expose their workers to toxic chemicals and make them work long hours for low wages. The fabric used in fast fashion is cheaper, which causes it to be thrown away faster, leading to more clothes in landfills. Sustainable clothing betters the earth and the people on it 
1. Reformation
Reformation was founded in 2009 by former model Yael Aflalo. In recent years this brand has quickly become a cult favorite. Each style uses repurposed vintage clothing, salvaged deadstock fabric, or new sustainable materials. This gives all of their clothes a vintage vibe, yet the brand still incorporates modern details into their pieces. According to their site, they invest in green building infrastructure to minimize their waste, water, and energy footprints.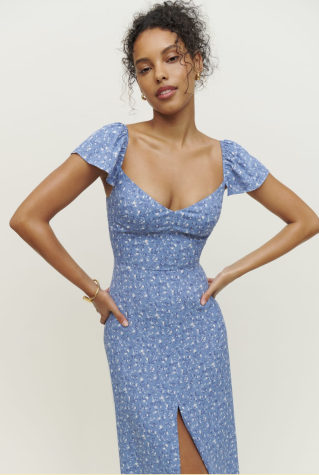 2. With Jean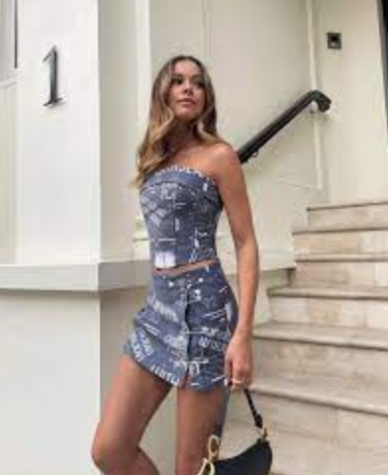 This Australian brand was founded in 2017 and has been spotted by celebrities such as Bella Hadid and Emily Ratajkowski. I love the fun and bold prints that this brand has and how maximalist it is. There are such fun pieces that can spice up any outfit. According to their site, the brand is "consciously" produced and manufactured by artisan sewers in China, and every order is shipped in biodegradable plastic. They plan to increase their brand's sustainability by implementing water, energy, and chemical efficiency programs in the processing stages. 
3. Ohsevendays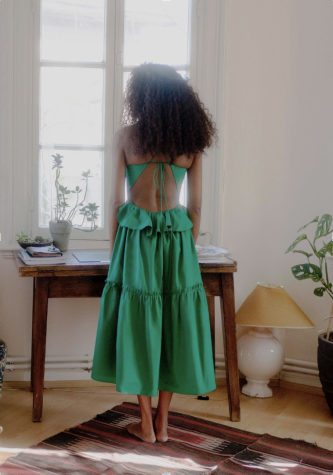 OhSevenDays was established in 2015 and is based in Istanbul, Turkey. This brand creates essential quality basics from deadstock fabrics. Deadstock fabrics are when any leftover fabric can't be used for its original purpose or order fulfillment anymore. Their website is also designed so the user can easily browse the brand's clothes. One of the biggest names in fashion, Urban Outfitters, also sells some of Ohsevendays' cutest items on their website.
4.BackBeat Co.
This brand is made in Los Angeles, which explains the relaxed, wearable skate-n-surf style that the brand's clothing incorporates. I love their great basics and cute knitwear. BackBeat Co only uses recycled fabrics or natural materials such as hemp, organic cotton, and Tencel to create their items. They are also committed to reducing waste and using only recycled material for their packages.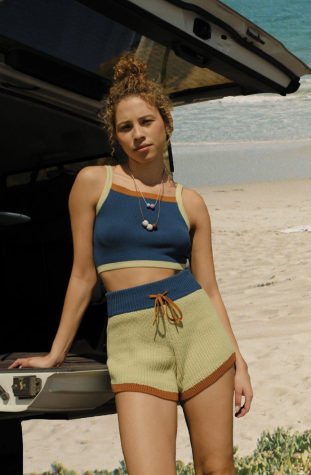 5.Faithful The Brand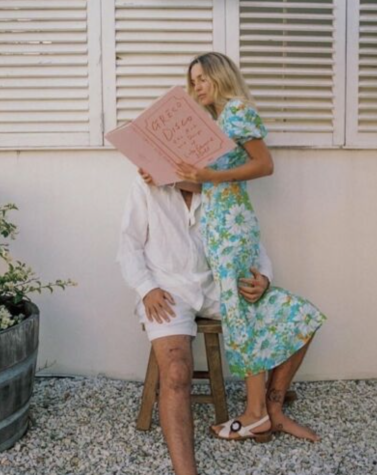 Faithful the Brand was established in 2012 on the island of Bali, Indonesia, by two friends: Australian Sarah-Jane Abrahams and Norwegian Helle Them-Enger. This brand has beautiful linen sets that are also perfect for any beach getaway. Their swimwear has flattering silhouettes and unique, chic designs. According to their website, they manufacture with local small businesses to reduce their carbon footprint and continue to do business with the support of our garments' handmade, artisanal qualities.