A Q&A with three 3-sport athletes
Anna Marquis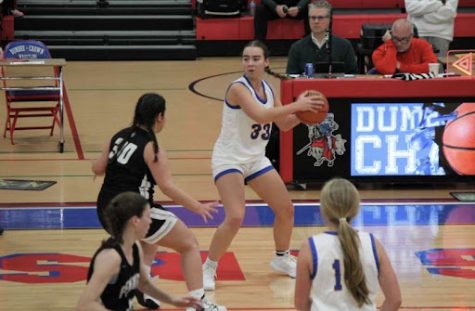 Anna Marquis is a senior at Lake Forest High School who fills her year with tennis in the fall, basketball in the winter, and soccer in the spring.
Why do you choose to play three sports?
"I was always juggling multiple sports and school, so when I got to high school, it only felt right to continue being a multiple sport athlete because it's all I knew."
What is your favorite high school memory?
For Anna, her favorite memory was making the varsity basketball team this winter. Even though she was placed on the JV team last season, she said, "I took it as a learning experience and really grew as a leader and player which led me to make the team this year."
If an underclassman asked for advice, what would you say?
"My advice would be to take it day by day. Even though being a student-athlete for all three seasons can be very stressful, there's always something to learn from and there's always room to grow. Something that will always be in your control is the effort you put in inside the classroom and out on the court or field. At the end of the day, the effort you work hard to put in will always end up paying off."
How do you balance school and three sports?
"It took me a while to find the right way to balance school and sports but once I found the right balance for me, it became way easier to handle." Anna adds, "It is crucial to use your time management skills to split your time evenly between sports and school."
Lissy Blume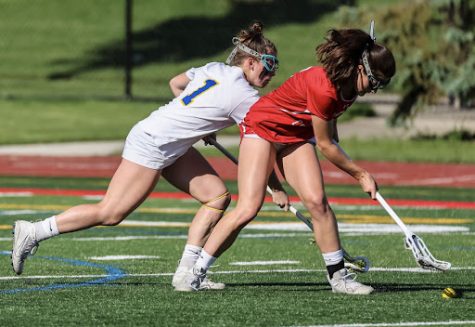 Next is Lissy Blume, a junior at Lake Forest High School. She is a stand-out athlete on three varsity teams: field hockey, cheer, and lacrosse.
Why do you play your sports?
"I started cheering in sixth grade just for the fun of it. Then in seventh grade, I started Lacrosse because all of my friends played. Then, when I was a Sophomore I decided I would play goalie for Field Hockey because I figured the Field Hockey team needed one for the next two years."
Why have you stuck with sports?
"I stuck with them because I love my coaches and my teammates so much I could never think of leaving them." Lissy notes, "We already have so little time to play in high school and I wouldn't trade any season for the world."
What is the biggest challenge you face playing three sports?
"The biggest challenge in all of my seasons is time management. Being on three varsity sports has taught me how to manage my time with all of my activities, and even in the classroom."
What is the biggest challenge of playing three sports?
"The biggest challenge with sports and school is finding time for myself to keep my mind and body healthy." In order to occasionally escape sports, Blume has a couple of outlets. "I like to go to the gym or do yoga," she said, "Going to the gym to workout or yoga has definitely helped me with my overall fitness."
How do you balance school and 3 sports?
"I take as much time in school to do all of my homework so I'm not up late after practice doing it. I also sometimes have to bring homework to my cheer competitions."
Logan Uihlein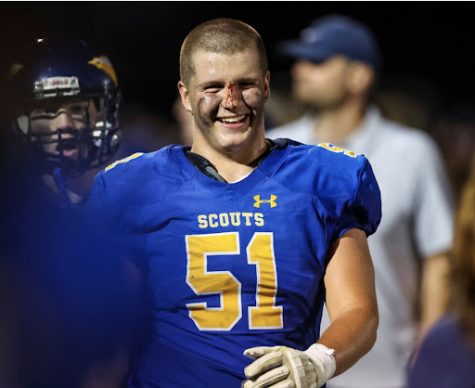 Logan is a junior three sport athlete, playing football, hockey and baseball for Lake Forest. Logan is a high-level athlete who had many varsity level appearances throughout his sophomore year.
What is one aspect of a sport that translates to your academics?
"I think being persistent can transfer into academics. If a class isn't going too well, I just need to focus and try harder. That is something that sports have taught me."
How did you get into participating in three sports?
"I started playing three sports pretty early on, I just liked being busy and liked being able to be with my friends. Sometimes being super busy can get annoying but I like the challenge. I'm never bored."
What drives your passion for sports?
"I think what drives my passion for sports is my family and my friends, I love to compete especially against my brothers." Logan continues,  "So getting better at the sports helps me compete more. I also just love team sports, having a good team makes the sport much more fun."
How do you balance school and 3 sports?
"I like to try and take advantage of my study halls. During school is the best time to try and get some of my work done, sometimes I have to stay up late to do homework but as long as I do as much as I can during school, the workload isn't too bad."
What do you think is the most important attribute for success in your sports?
"Being gritty, that's all."