Kaus earns 1,000 career points
Senior Rachel Kaus officially joined the exclusive 1,000 point club at a girl's basketball game vs. Grayslake North. She is just the fifth female basketball player at LFHS to reach this milestone and the first since Halle Douglass in 2019. 
Kaus needed 14 points to reach this milestone and made the final basket before half time. The crowd erupted with cheers and Kaus' teammates ran to celebrate. 
"It was surreal," Kaus said. "I scored the basket after doing a fake spin move and banking the ball in. When I made it, I thought my teammates were cheering for the move, but then I quickly realized I hit 1,000 and my heart was so full being surrounded by all my teammates, coaches, and family." 
Reaching 1,000 career points has been a goal for Kaus since her sophomore year. 
"When I made varsity my freshman year, I was focused on getting solid minutes and helping my team win," Kaus said.  "When my sophomore year came, I was in a more prominent role where I created this goal for me to work towards during my basketball career at Lake Forest.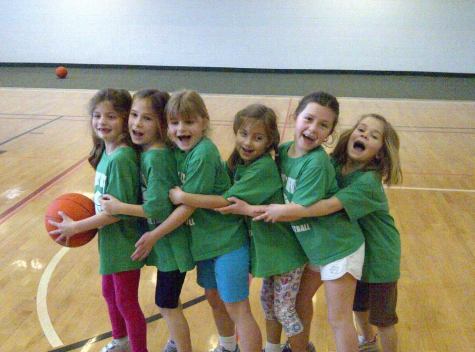 Alumni Halle Douglass currently holds the record of most points with around 1,900 points. While Kaus would love to break that record, she has other plans while the season is coming to a close.
"My biggest goal right now is to help lead my team to a great postseason run and keep working hard to prepare for college basketball next year at Cornell," she said. 
Since the age of four, Kaus has lived on the court. From playing in the driveway against her older siblings, to becoming a team captain her junior year, to now getting ready to play at Cornell, Kaus has worked day in and day out.
Now that this goal is achieved, Kaus said she feels "fulfilled" and "grateful" for her family and teammates for helping her become the player she is today. 
"I play basketball and train year round for moments like this. When it actually happens, it's unimaginable because that proves all the hard work paid off," Kaus said. "I would not be at this point without my wonderful team who has helped me every step of the way."