100-Word Stories: Epic Sports Moments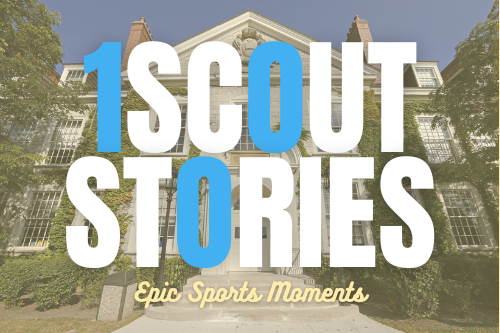 The Forest Scout has launched a new series: 100-Word Stories. We plan to share 100  funny, poignant, memorable stories from the students, faculty, and staff of LFHS. Each story will be exactly 100 words.
This week, we asked students and staff to tell us about their favorite sports moments as Scouts.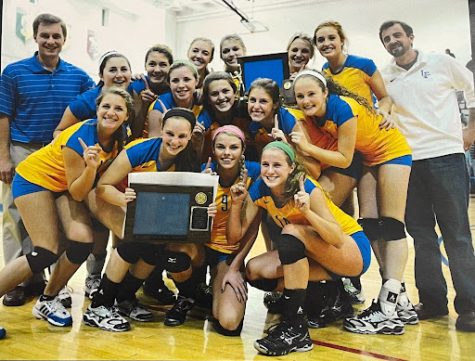 Girl's Varsity Volleyball Coach Ray Werner recalls the dominant 2011 squad winning the Conference championship at Lakes High School. Lakes had match point: 24-23. With two D1 commits on her side and a Conference championship on the line, the Lake Forest setter decided to set the second-string middle hitter.  Incredibly off balance and leaping from one foot, she managed to hit the ball in such a way that it dropped perfectly in the back corner of the court. With that, the Scouts were Conference champions. It is a moment Coach Werner relives in his head just about every day.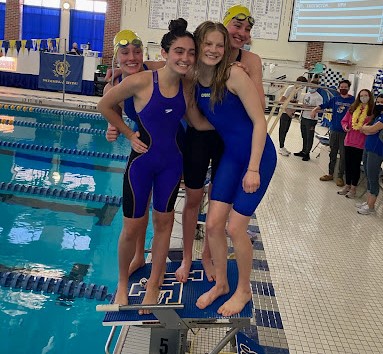 Varsity swimmer Ryleigh Tanksley was anxious to go to State since her freshman year. Following her junior year Sectionals meet, her dream finally came true. In her first event, the 200-medley relay, Ryleigh and her relay partners were ready for the moment. During their race, the four girls had gone out as fast as they needed to reach the State time. Once they saw they made it to State, the whole team started crying. Adding to the moment, they looked up at their parents in the stand and saw they were crying too. It is a moment she will never forget.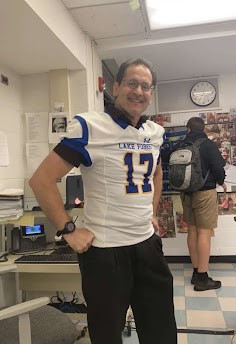 History teacher Thomas Gigiano's most epic moment came when he finally defeated his greatest enemy, Stevenson High School. In his 10 years of coaching, he had never beaten them. He was always left frustrated when his team went down big in the game and Stevenson kept their foot on the pedal and scored disrespectful points. But, one year, Gigiano had his strongest team ever. The final game of the season, for the Conference win,  this team finally helped him earn his revenge for all the previous defeats, taking down Stevenson 56-12 and giving them a taste of their own medicine.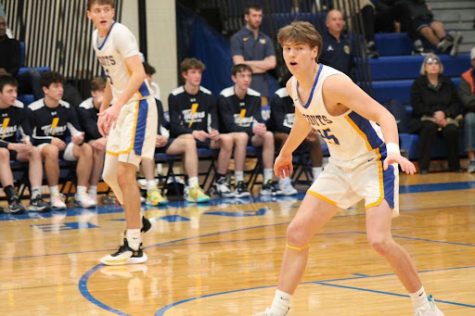 Senior Henrik Goldberry remembers the 2022 Conference final. The Lake Forest Scouts were facing off against the Waukegan Bulldogs. They were playing the game in the legendary Waukegan gym. The Scouts took an early lead and held the lead the whole game. It was a blow out, and everyone was playing and everyone was having fun.  Coach LaScala was happy as could be, big Coni was hitting the Griddy. The team couldn't have been happier. "We were  out on the court celebrating and taking pictures," Henrik said. It was one of the best times we had during his high school sporting career.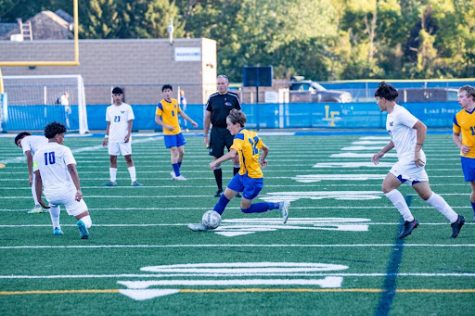 For senior Brennan Riley, soccer has been his whole life. He has had many great moments throughout his career but his greatest has to be during a summer league game last year for the Scouts. They were down 1-0 with 30 seconds left in the game. He dribbled from his own box all the way down the field to the other team's box. He was just about to get a shot off when he was fouled. He hit a game tying penalty kick as time expired. He was able to save the loss and get a tie for his team.