Talent Show auditions are now open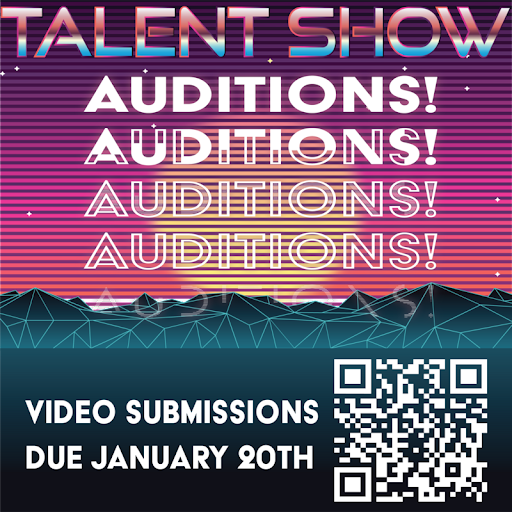 Do you have talent? Do you want to showcase it? Good news, because auditions for Talent Show 2023 are now open!
This year, interested acts can submit video submissions for the APT-sponsored 61st Annual Talent Show. The show is looking for talent in all areas, from comedy to music and everything in between.
Returning emcees Saige Joseph and Connor Boyle are ready to take the audience on a fun-filled fab ride through the 80s.
"It's a great place to have a lot of fun, be creative, and show off your passions," said Boyle.
How to Audition
Video submissions can be sent via a Google form, and are due January 20th by 10pm. Audition videos can be of a past performance, or an at-home demonstration of your talent. Required information includes appointing an Act Captain, a brief description of your act, and a form for all members. 
Acts should be 4 minutes or less. Students cannot participate in more than three acts, excluding Pit Band and Jazz Band in this count. All acts must be school appropriate.
Show dates are February 23-25th at 7pm.
If you have any questions, please reach out to Mr. Holmer at at [email protected]