A review of Lana Del Rey's newest single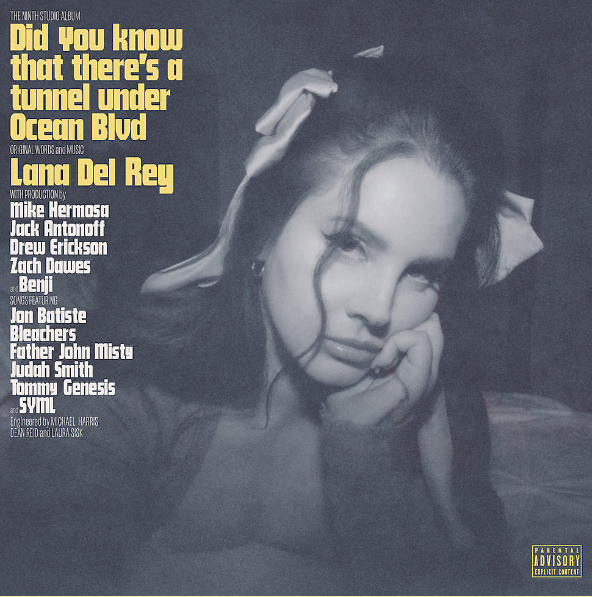 Hungry fans have waited for her new single ever since her feature on Euphoria and Labrinth's "Watercolor Eyes." Now the singer has put out a new single, "Did you know there's a tunnel under Ocean Boulevard," a mouthful of a title but with the same soulful ballad Lana Del Rey is known for. 
On Dec. seventh, a new single was spotted on my Spotify homepage and her name was the first thing I saw. Just having found out about her new album (of the same title), I immediately clicked to delightfully find a brand new single with her classic profile as the cover. The four-minute-long song was the perfect surprise to kill the anticipation met with her announcement of plans to release the album in March of 2023. Around ten listens later, I can safely say this is a lasting song of hers that represents a perfect set up for her later endeavors.
In Oct. of last year, Blue Banisters was released and met with praise and critical acclaim, giving Del Rey her eighth consecutive album to reach the top ten in the US on the Billboard 200. Even before then, in March, Chemtrails over the Country Club was another album released and met with equally similar positive remarks, debuting at number two on the Billboard 200. Both albums deal with themes of escapism and a gaze toward Americana through a very personalized lens by Del Rey. Between these two albums, Lana has solidified herself into one of my favorite artists of all time, even being reflected in my Spotify Wrap as my most listened-to artist of the year. 
My overall verdict of the song; fantastic and just the right Del Rey-esque to remind her listeners that despite paparazzi and the media influencing the public's views of her changing, fans stay loyal and supportive. 
To add on concerning the exciting album news, Del Rey will be reconnecting with some of her favorite feature artists like Bleachers and Father John Misty, which are some of my personal favorite collaborations. After appearing on Taylor Swift's "Midnights" album as well as a feature on father Joh Misty's song, "Buddy Rendevous," it's a reassuring thought to know that new music will be headed our way in 2023 that is completely Del Rey's, hopefully, with her classic old Los Angeles nostalgia and iconography, seen in her 2019 album made over four years ago.
When I saw her name pop up on my Spotify homepage, it was a surprise that I played on repeat over and over again. I highly recommend "Did you know there's a tunnel under Ocean Boulevard" for any listener of hers or anyone branching out their music taste!