Senior parking is an issue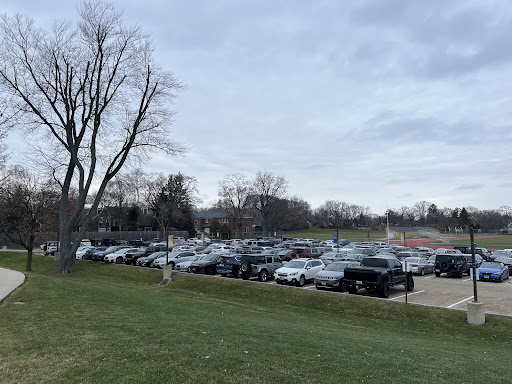 Arguably one of the biggest benefits of being a senior at Lake Forest High School is that each morning you have the privilege of parking merely 100 feet away from the commons doors. This means that during the rough Chicago winters the walk into the school is quick and easy. 
However, there have been an absurd number of issues this year, and it's not fair to the senior class whatsoever.
First, the number of people parking in the senior lot who just don't have the pass is aggravating. Throughout the past three months, I have seen kids who don't have the semester parking tag on their cars park down at the school with absolutely zero consequences. 
Seniors pay more than $600 a semester in order to park in that lot. Although the price of the parking lot is an entire issue itself, I find it annoying that no one consistently checks the passes. Why am I paying so much for a parking pass when I could get away with parking in the exact same spot for free? 
"
Why am I paying so much for a parking pass when I could get away with parking in the exact same spot for free? 
Last June, I was beyond ecstatic to get a spot in senior parking, but that same day I walked into practice to hear that multiple of my teammates were denied. That's the way the world works right? Not everyone is going to be able to win the parking spot raffle and that's ok. 
The senior parking rules have just seemed to change overall this year, because while many seniors applied for the coveted parking spots and weren't able to get their hands on one when some juniors and underclassmen were.
The senior class of 2023 patiently waited their turn to be able to park in this lot, yet younger students were able to skip the line. Don't get me wrong, I'm not necessarily blaming the students; they aren't really in the wrong for wanting one of the parking spots. I mean who wouldn't? There were specific lotteries and auctions for them to park at the school, given to them by various groups such as the Boosters Foundation and PALS, so they had every right to enter. However, with the amount of seniors who weren't able to park there, they should prioritize them rather than the students in other grade levels. 
There are kids who have been driving for over two years now who have to take a 10-minute walk from remote to get inside the school, while there are some underclassmen who applied and received a senior parking pass before they even had gotten their license. And moving forward into second semester eight of those juniors and underclassmen have guaranteed parking spaces, while 33 seniors have been waitlisted, including me.