Madrigals kick off the holiday season
It's officially Madrigals season!
The Madrigals are an acapella group who sing old Christmas music and are most known for dressing up in Renaissance-era attire with trios of singers wearing similar colored costumes.
The group finished their rehearsals and will start performing this week. The Madrigals season is relatively short – beginning after Thanksgiving break and ending during finals. With performances lasting around three hours, the Madrigals perform at several venues: local middle schools, country clubs, and they even carol in Chicago.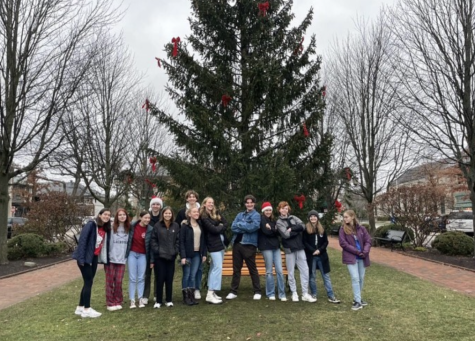 Over the past couple of months, the group has dedicated a lot of time and effort towards preparing for the holiday season. 
"We auditioned in August and started rehearsing in September. We have about 21 songs to learn, memorize, and perfect before the season starts," Leader John Turelli said. 
Junior Meghan Pierce also mentioned how busy the season is, but she's grateful to be "spreading holiday cheer!"
Since the past few years have been affected by the pandemic, junior Sophie Loiacano is excited "to circle tables at performances and be more interactive with the audience" now that there are no restrictions.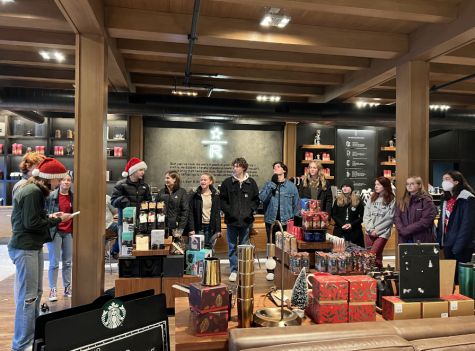 Madrigals performances are more than just caroling, it's a way to bring people together and create a fun atmosphere for all.
"Watching us truly brings people so much joy. It's a great gift to be able to provide that for people," Leader Jack Taylor said.
The gift keeps on giving because while the Madrigals primarily perform old Christmas songs, the group makes exceptions for favorite modern classics such as Have Yourself a Merry Little Christmas to bring more holiday cheer to people of all ages.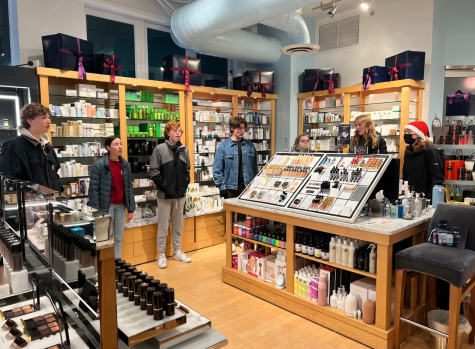 [Madrigals] really adds to the Christmas spirit, it's cheesy, but it's true," senior Shaya Scales said.
You can see the Madrigals perform this Sunday (Dec. 4th) at the high school during the annual spaghetti dinner.