Stylish Scouts with Noah Karr
For our second week of Stylish Scouts, we look inside senior Noah Karr's closet! 
What is your favorite trend at the moment?
I would say the flare pants trend;  pants are my favorite piece of clothing ever. I have always been very fond of vintage clothing and flare plants are definitely vintage. The fact that some pieces of clothing come back into the modern day in the form of trends I love so much. 
What is an item in your closet you can't live without?
Honestly, some of my zip-up hoodies; Zip-ups are just so much fun to wear. They are super comfy, and they look cool too in my opinion. Sometimes an outfit just needs a zip-up hoodie!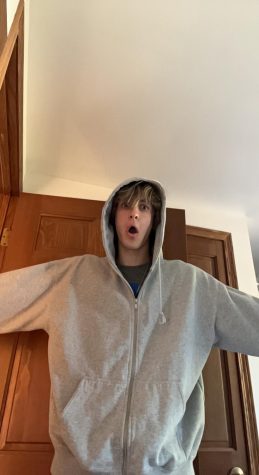 What is something new that you're excited to wear?
This new necklace I got off the site Etsy. It's a cross pendant necklace with Saint Patrick on it and I think it looks really cool!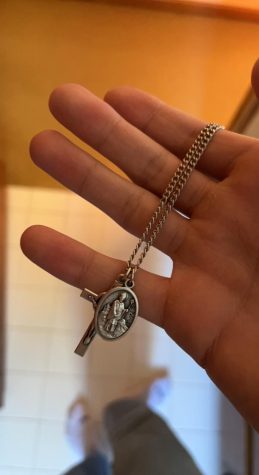 Who do you look at for fashion inspiration?
Models I see on instagram as well as TikTok. To be honest the internet as a whole is my go to place to see how I can expand my horizon with fashion and everything to do with fashion or just styling variation. 
What is your go to brand?
To be honest, I wear my clothes based on comfort and look, I don't pay too much attention to brands. Some of my favorites though include Carhartt, Abercrombie and Fitch, Dickies, LuLuLemon and Doc Martens.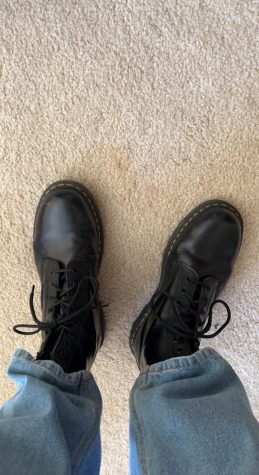 What is the most reliable outfit in your closet?
Anything that matches with boots and looks rugged almost, along with some jewelry. I usually like to go for a look that has a good balance between rough and elegant. 
What is your favorite outfit you have worn?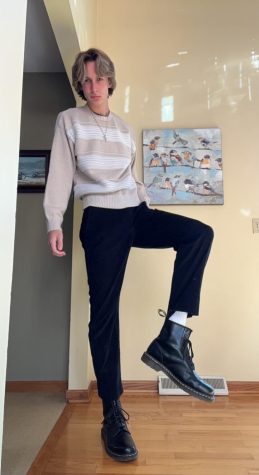 This outfit consists of a sweater, corduroy pants, and Doc Martens.
Thank you, Noah, for sharing a bit about your fashion sense with us! Stay tuned for next week's stylish scout!