Is Montessori the solution?
​In the United States approximately 90% of all students receive a "public school" education. However, according to a 2022 Gallup poll, only 9% of US adults are "completely satisfied" with the quality of education that children receive in grades K-12. 
This shocking statistic clearly shows the need to explore other educational methods if we as a country are serious about improving the future of education for American children.
One such educational method is Montessori.
As two Montessori school alumni from a graduating class of eight, we are here to provide insight on the differences, outcomes, and values of a Montessori education, along with why we think Montessori could be the future
What is the Montessori method?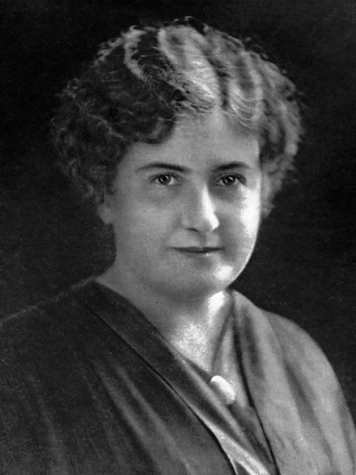 Created by Dr. Maria Montessori, Italy's first female physician, the Montessori method was developed while Montessori was conducting research on children with learning disabilities. She observed them as they interacted with their environment, and from her observations, she was able to see children express their natural curiosity without a teacher's interference.
Montessori further went on to create physical objects and learning materials to support the children's natural tendencies based upon their age and developmental stage. 
Montessori incorporated her observations into a complete educational model that is child centric and places emphasis on self-paced, independent learning, that encourages children's innate curiosity and promotes a life-long love of learning, now known as the Montessori method.
Montessori's discoveries resulted in her founding of the first Montessori school, Casa dei Bambini (lit. Children's House), in Rome in 1907. 
Since that time, Montessori schools have been established in many countries throughout the world, including the one in nearby Lake Bluff.
What did the Montessori experience look like for us?
Our Montessori experience, which lasted for over a decade, took place at Forest Bluff School in Lake Bluff. By sharing highlights of our Montessori journey, we hope to provide further insights into the Montessori method and experience, and also show why it was so beneficial for our educational development.
At Forest Bluff, the average Montessori class consists of approximately 20-30 children, and each classroom environment is structured to correspond to the developmental phase that each specific class age group is experiencing. There are three phases, split up into a total of five substages, and are illustrated below:
The Absorbent Mind – developmental phase
Young Children's Community ~ 18 months – 3 years
Primary Level ~ 3-6 years
The emphasis in the first six years of Montessori education is on independence and absorbing new information.
During this time we initially learned to interact with our environment and perform practical daily-life tasks.
After mastering these we were introduced to complex materials that would correspond to core subjects, such as math and reading.
YCC Highlights: Sewing and food preparation – In the YCC a vivid memory we have is of learning how to sew and prepare food. Not only did these teach us basic motor skills but we also developed proficiency in useful life skills.
Hand shaking – One of our earliest memories of the YCC was the daily morning protocol, where children and teachers would greet each other with a hand shake on their way into the classroom.
This experience personifies the Montessori principle of viewing children as an equal rather than an inferior, promoting connection and respect between child and adult/ teacher.
Primary Level Highlights: Geography – During the primary level a standout memory is learning every country, capital and flag in the world.
The Reasoning Mind – developmental stage
Lower Elementary ~ 6-9 years
Upper Elementary ~ 9-12 years
After the core cognitive skills have been developed in the YCC and Primary level classrooms and children have an understanding of appropriate etiquette the focus moves to "activities that promote problem solving, critical thinking, and cause-and-effects scenarios." 
Lower Elementary Highlights: Library Walks – Walking to the library was one example of a freedom we enjoyed in Lower El.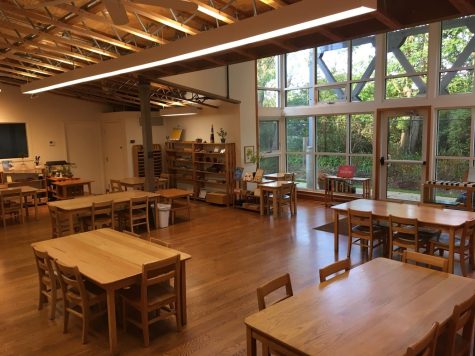 We would walk to the library in student-only groups of three to five to check out books for research.
Upper Elementary Highlights: "Going-Outs" – Of all the memories we have from our years in the Elementary classrooms one of our favorites by far is "going-outs."
After completing reports on topics we found interesting we could plan trips to further our research endeavors, these were called, "going-outs."
We planned these trips in their entirety all by ourselves, from budgeting to calling a chaperone to arranging transportation and coordinating tours.
Between the two of us we probably went on more than a dozen "going-outs," including to: the Chicago Tribune, the International Museum of Surgical Science, the Art Institute, trips to interview medical professionals, and more.
Social Consciousness – developmental stage
Secondary Level ~ 12-14 years
Lastly is the Secondary Level where "children will practice making more independent decisions, constructing a social life, and develop emotional independence."
Secondary Level Highlights: Of all our years in Montessori school the Secondary Level trips stand out more than anything else. There were six trips in total, each organized by us stud
ents, who worked in teams comprising five committees: gear, transportation, food, finance, and safety.
Year one
Fall trip – Wisconsin service trip

Winter trip – Dogsledding in Minnesota

Spring trip – Canoeing in Wisconsin
Year two
Fall trip – Wisconsin service trip

Winter trip – Washington DC

Spring trip – Hiking in the Midwest
Our two most memorable trips were the canoeing trip and the dog sledding trip. 
During the course of our ten-day canoe trip, we canoed approximately 250 miles, around 20-30 miles daily.
We canoed through snow, rain, wind and cold. There were times we remember where our hands were so cold that we would put them in the river to warm them.
A few times on the canoe trip the snow was so heavy that our tents would cave in on us during the night and we would have to exit the tent in the dark and readjust them.
The winter dog sledding trip is another of our most memorable Secondary experiences. 
We spent ten days in the boundary waters of Minnesota dogsledding, snowshoeing and skiing.
During this time, we were able to sleep at night on the frozen, snow-covered lake with no tent, just sleeping bags looking up at the star filled sky.
These are just two of the many character-building experiences we had at Forest Bluff Montessori that helped us develop perseverance and form life-long friendships.
So, what are the benefits of Montessori education? Why should you consider it?
The Montessori method helped us to develop a strong sense of personal independence and identity, while allowing us to receive a meaningful education in which we were free to choose our own work and learning pace.
While there are some skeptics to the Montessori method due to the absence of tests, grades, and technology, there are undeniable results that showcase the benefits of a Montessori education. 
One study concluded that the mean IQ of children who attended Montessori school was 106.9, almost fourteen points higher than the IQ of children educated through traditional methods, which was 93.8.
Another study surveyed 2,000 individuals that went to Montessori schools and found that these former students outscored non-Montessori educated individuals in all 18 measures of psychological well-being. These measures included things such as self-confidence, general well-being, engagement, social trust and happiness.
Another concern focuses on Montessori's absence of technology, which skeptics believe will hinder students' ability to work with technology.
However, this criticism has not proven to have sufficient backing. In fact, many titans of the tech industry received a Montessori education, including Larry Page and Sergey Brin (founders of Google), Bill Gates, Mark Zuckerberg, and Jeff Bezos.
The Montessori experience results in a well-rounded, collaborative child who possesses emotional maturity, critical thinking skills, independence, and moral integrity. 
For anyone in the 91% who are not completely happy with the education system, perhaps the Montessori methodology is the solution.