Underclassmen deserve an athletic study hall
Sophomore Meghan Rocklein has been on the Varsity lacrosse and basketball teams since her freshman year. It's obvious she is physically active, so why does Lake Forest High School make her take a gym class?
It's frustrating to think that some of the most athletic students at our school still have to participate in a gym class while their sport is in season. These sports can be extremely time-consuming, and an athletic study hall in their place could be extremely beneficial to the students. Why have the students be required to take a class that holds them accountable for staying active, when they are well over the CDC's recommended amount of one hour of physical activity per day? 
It has always seemed weird to me that varsity athletes have to take a gym class. I remember having insane hours of dance on the Lake Forest Varsity Dance Team as a sophomore, and thinking that an athletic study hall would make my life a million times easier. 
It would have been so nice to come home and sleep after a tiring practice instead of doing an hour of homework. 
Not all people think a gym class among underclassmen is unnecessary.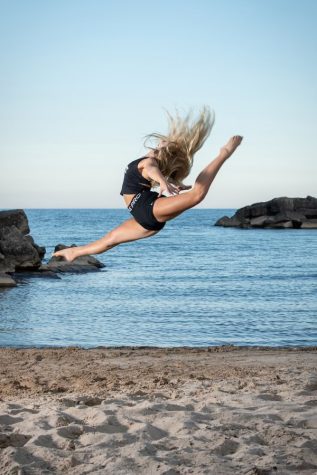 "I'm extremely excited about the rock climbing course I am taking. It counts for my gym credit but you could not catch me complaining," sophomore Kate Westerman said.
Lake Forest also provides Driver's Ed and dance as gym credits. These classes are loved by many students, but shouldn't be required.
I understand that classes such as Wellness For Life, which is the required gym class for all freshmen only partially focus on physical activity. I learned a lot from this class when I took it. 
It teaches students about drugs and alcohol, the reproductive system, healthy and unhealthy relationships, and so much more. Yet, this class could fit into a semester-long course that freshmen and sophomores can take when they are not in season.  
With things such as college applications and ACT or SAT prep, juniors and seniors need the extra study hall. 
I am in no way saying that the athletic study hall should be limited to varsity sports athletes, but as long as the student can prove that they meet the CDC's recommended amount of exercise, they should get the athletic study hall.