Stylish Scouts with Charlotte Milligan
The Stylish Scouts series is returning for yet another year, and to start us off, we have junior Charlotte Milligan! Her straightforward yet chic style never fails to impress the students of LFHS. Here's an inside look at Charlotte's wardrobe!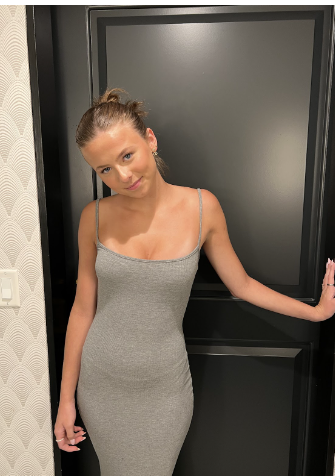 What is your favorite trend at the moment?
My favorite trend at the moment is Skims dresses. They have been everywhere recently, and I'm all for it. I love that it's super flattering, and you can wear it any way you want!
What is an item you can't live without?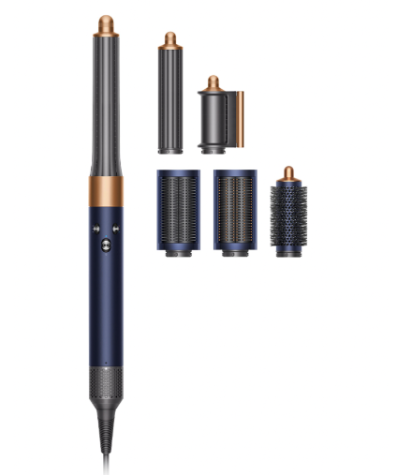 If I'm being completely honest, it has to be the Dyson. For my birthday, I got the Airwrap, and I'm obsessed with it. Hair has always been one of the main things I pay attention to when getting ready, and the Dyson just achieves the effortless look that I want.
What is your favorite accessory? 
My favorite accessory would have to be earrings because I feel like you can wear them with anything. It's such a simple way to make yourself feel more presentable.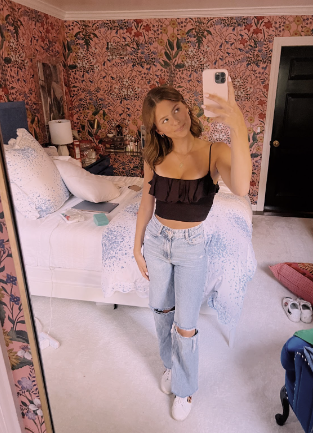 What is one item that you can dress up or down?
One item I can dress up or down is jeans. I love them because you can wear them with a nice top or to school with a sweater or shirt.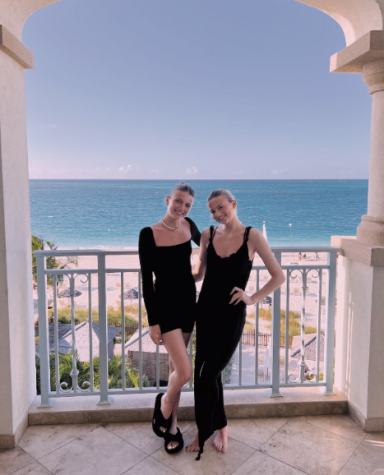 Who do you look at for fashion inspiration? 
My fashion inspo is definitely from my sister, I've copied her from day one. 
What is your favorite item in your closet?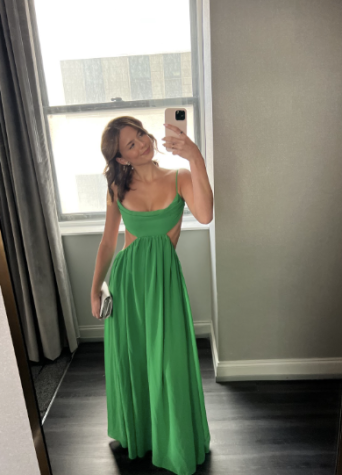 My favorite item in my closet is not one that I can wear every day. It's a bright green gown from Revolve that I got this summer. It is the perfect summer color and if I could, I would wear it every day.
What is your go-to brand? 
My go to brand recently has been Free People. I love how well-made their clothes are and that most of them are very comfortable but also super cute.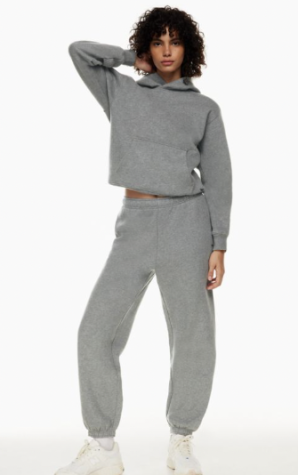 What is an item currently on your wishlist? 
I definitely have many wishlist items, but one on the top of my list right now is the Aritzia sweatsuits. I love that it's a comfortable but also cute look. 
What is your favorite outfit you have worn?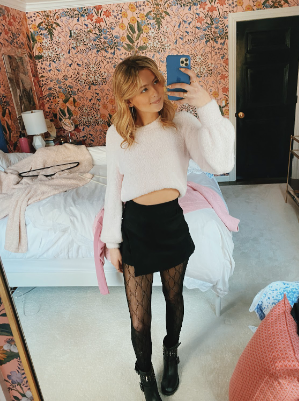 My favorite outfit has to be one I wore to a friend's birthday party. I wore a pink fuzzy sweater from Artizia, a black skirt from Zara, black Gucci tights, and studded black boots. At the time, it was out of my comfort zone, but I really loved it. 
When you're struggling to pick out an outfit, what's the first thing you do to solve the problem?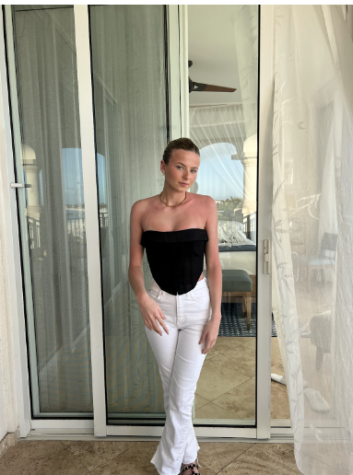 The first thing I do is pick out a pair of pants, then I try to figure out what shirt/top would be the most flattering color, and I go through those shirts until I find something that speaks to me. 
Thank you Charlotte for starting off the series this year! Stay tuned for next week's stylish scout!