Cross Country Regionals report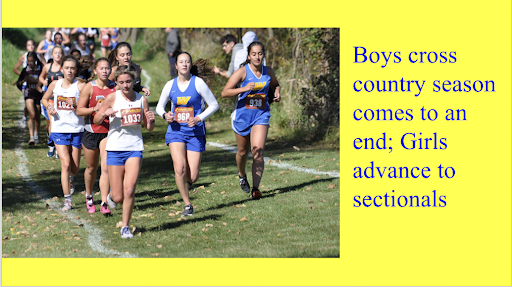 Fewer than five days ago, the Girls and Boys Cross Country Regionals kicked off, and the girls came out firing. The boys had a storied season, which unfortunately came to an end this weekend with impressive performances across the board but failing to qualify anybody for sectionals at this fast regional. 
The girls team took 3rd place overall in this challenging Regional, qualifying their entire team to advance to Sectionals. The boys team took 8th place overall, just outside a qualifying spot.
Boys Review: In a very fast Regional, the boys took an impressive 9th overall. Dylan Burns led the way, taking 40th place with a time of 17:43. His teammate junior Jack Cushing was not far behind, taking 49th with a time of 18:02. From there, senior Kevin Taylor took 52nd with a time of 18:04, Will Boyle took 60th place with a  time of 18:27, and Justin Schmit took 65th with a time of 18:56. Rounding out the finishes for the Scouts was freshman Michael Mullenbach who ran a 19:47 which was good for 72nd place. 
Girls Review: In what was called "one of the fastest girls Regionals in the state," your Lake Forest Scouts girls cross country team took a very impressive 3rd overall. Junior Isabella Marsico crossed the line first for the Scouts, placing 7th overall with a time of 18:53; right at her heels was teammate Lucy Schlachtenhaufen, who took 10th overall with a time of 19:06. Right behind her was Junior Sophia Lane, who ran a 19:14 which was good for 12th place. From there, Alexandra Fontana came across the line 21st with a time of 19:47, Shalini Krishnaswamy crossed 28th with a time of 20:12, and rounding out the finishes for the scouts was Paige Gibbons who crossed with a time of 20:41, which was good for 36th. 
The boys season has unfortunately come to an end, but the girls have advanced and have their Sectional at Deerfield this Saturday. The top seven teams qualify from each Sectional to go run Downstate, and qualifying for State as a team still remains one of the top goals for the girls team.