Here are some of the most common colleges among seniors at LFHS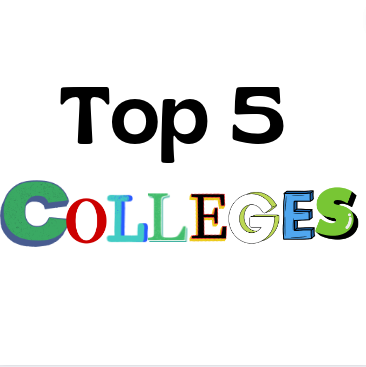 College applications are something that are on almost all seniors' minds at the start of the year. Seniors look at several different schools all around to find where they would like to spend their next four years, but usually there are a couple schools that continue to pop up. 

Founded in 1889, Clemson is in upstate South Carolina. Although it's far from home Clemson has become more and more popular each year with LFHS students. The dominant SEC football team or being the most prestigious public universities in South Carolina could be what's pulling the Lake Forest seniors in. Students looking for a break from the harsh winters and that look for a good game day should definitely consider being a Tiger. 

Indiana has always been a popular option for students who want to stay somewhat close to home. 23 of the 8,000 freshman at Indiana are from LFHS. Indiana is mainly known for its business school, Kelley. The business school ranks in at the 14th best school for business and economics in the United States.  

Sitting on Lake Mendota, UW Madison has always been a very popular college for kids from the North shore. Although the weather is often unpredictable, Madison is known for being a great college town. Competitive in all sports, students love to go to games at Camp Randall on weekends. Wisconsin is moderately accepted with an acceptance rate of 51.7%. 

Colorado Boulder was the sixth most attended college from last year. CU Boulder is surrounded by the rocky mountains and is just 30 minutes away from Denver.  When students are not learning they love to hike in the fall and ski in the winter. In addition to the great setting, Boulder is also known for their top notch leadership and business program. 

Founded in 1817, this big ten powerhouse has been popular in the midwest for years but has been hard to get into. With an acceptance rate of 18.9% it is rare to see more than three people from an LFHS class to attend University of Michigan. Michigan ranks on US news's list of best public universities, ahead of University of Virginia and University of North Carolina Chapel- Hill. Michigan football and basketball teams rank in the top 20 yearly.