London Looks
Fall is here and everyone's outfits are changing. Let's take a look at senior Sophie Delhey's favorite fall looks, but the London edition. Sophie's recent trip to London has her in amazing outfits.  
Sophie's first look is a dress from Kim Shui, which was her homecoming dress last year. This dress is a Chinese-looking dress, with a slit up the right leg.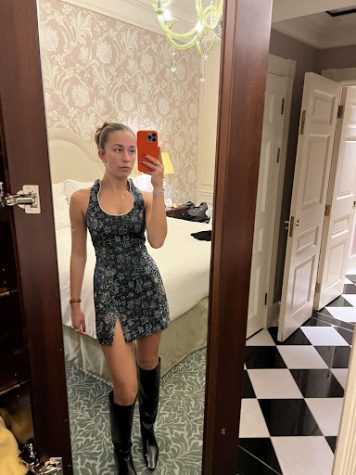 She paired that with tall black boots from Staud which she just got. Sophie described these shoes as "the perfect fall staple." 
To really top off this outfit she threw her hair into a slick back bun with little pieces falling out for a clean chic look.
This outfit is something that has never been done before and she pulled it off so well.
This outfit was super unique and really screamed "Sophie Delhey."
Sophie's next look is this green dress from Bernadette. This dress is the perfect green and has floral detailing at the top. It also has a cutout in the back.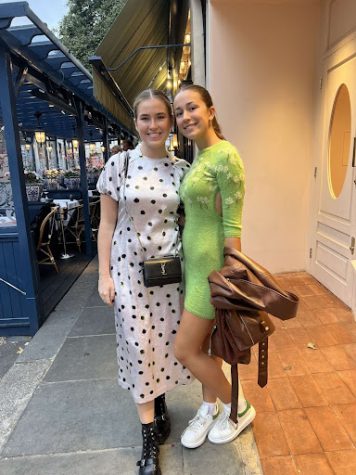 Her shoes are Alexander McQueens, which are green with an alligator pattern detailing on the back of them. She wore white socks that hit just above the ankle line.
Her brown leather jacket is from Aritzia which is very fall.
Lastly, she threw her hair in a slick back ponytail to top off this look!
Sophie's next look is a great look for shopping and walking around London, or really anywhere. 
Her jeans are from Joe's Jeans, which are darker-wash jeans.
Her light pink/purple turtleneck is from Zara.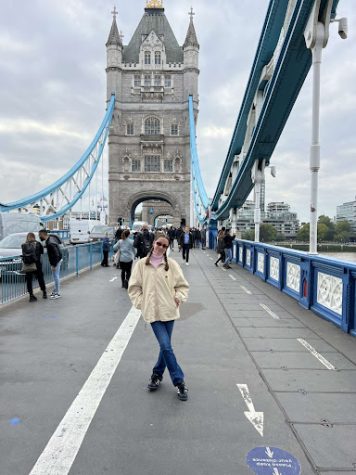 She bought this American vintage coat in London which is a perfect fall staple and paired perfectly with her turtle neck.
Her shoes are Adidas Sambas.
Her hair is in pigtail braids.
To top off the look she is wearing her brown tinted Dmy by Dmy sunglasses.
In this look Sophie wore her hair down with her new Gucci bucket hat.
She is wearing her Levi's jeans in a light wash.
Her plaid looking sweater is from brandy melville which matches perfectly with her jeans.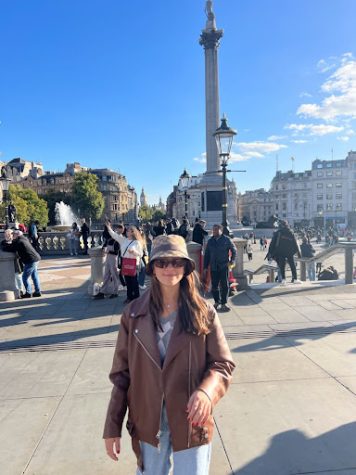 Her jacket is again, from Aritzia.
And she brings this look together she threw on her Dmy by Dmy sunglasses.
Although this is not pictured she is wearing her green Alexander McQueens.
Lastly, Sophie is wearing this unique sequin top from Free People.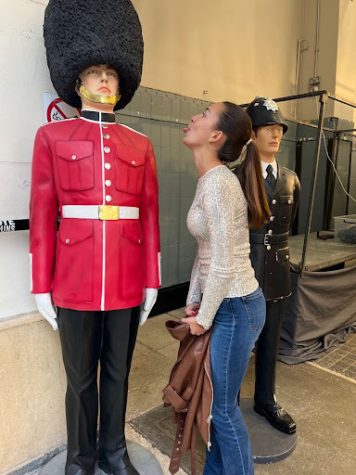 She is wearing her classic Joe's Jeans and brown leather Aritzia jacket.
She paired this with her black Adidas Sambas.
And a slick back pony to complete the look!
Sophie never fails to own whatever she wears.
And she isn't basic, I'd say she's quite the opposite. She is always starting trends.