Girls and Boys Cross Country Conference Review: Girls win! Both teams prepare for Regionals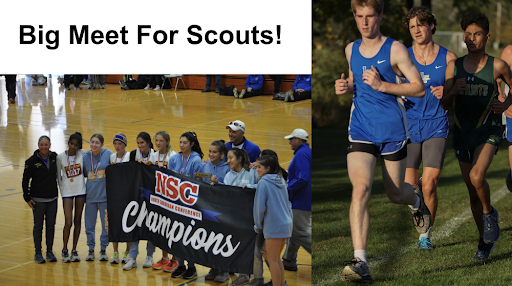 On a cloudy 39-degree Saturday morning just after 10 am, the starting gun went off at West Campus, opening up the Boys' Varsity Cross Country 3-mile race for the NSC Meet. The Girls' Varsity started at 10:30 for their 3-mile race. West Campus is a flat course, and it is one of the fastest courses either team has run on this season. 
The girls were ultimately crowned your NSC Champions, and the boys' team took 7th overall. Both of these finishes are impressive considering that in cross country, Lake Forest is the only school in the 2A division, meaning that they were competing against all bigger schools at conference. They will face 2A opponents from here on out for regionals, sectionals, and hopefully, state. 
Girls Review: The top girls' finisher from Lake Forest was Isabella Marsico, taking 4th overall with a time of 18:33; she was closely followed by Lucy Schlachtenhaufen, who took 8th overall with a time of 18:48. From there, junior Sophia Lane took 11th with a time of 19:08 and her teammate, senior Alexandra Fontana, was right on her heels, finishing 15th with a time of 19:35. Shalini Krishnaswamy and Paige Gibbons came in right near each other, taking 19th and 20th. Olivia Marsico took 33rd, then Amelia Fontana, Alisa Beyzin, and Chelsea Tzau came in 49th, 50th, and 60th respectively.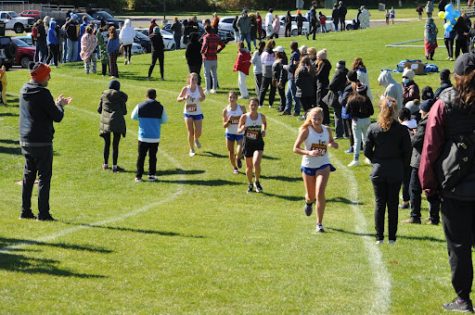 "We have had some issues with injuries this season where we would get someone back from an injury, and then have another runner go down with something else," head coach Steve Clegg said. "It was really nice to finally be able to put all of the pieces together for conference."
The girls' team had a great showing at the meet and were able to get everyone out on the course for what truly became an exciting morning of racing.
"I think almost everybody had either a PR or a season-best across the board for conference this year, which is something we are super psyched about," senior Chelsea Tzau said. "We are hoping to qualify for state as a team this year; we have had some individuals in recent years, but we really want to make the trip downstate as a team."
Boys Review: The top boys' finisher for the Scouts was Kevin Gustafson, who took 35th in a very fast group with a 17:32. Kevin was closely followed by teammates senior Dylan Burns  who ran a 17:39, and junior Justin Schmidt, who ran a 17:46, which were good for 40th and 43rd. Junior Jack Cushing was right on their tail, running an 18:05 which was good for 46th. From there, Will Boyle and Jonas Kobza placed 54th and 58th, and Bobby Alzamora and Nicky Roumain finished 61st and 62nd.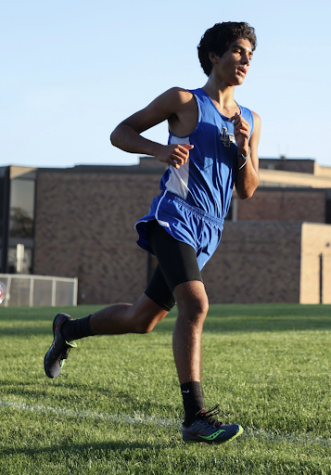 "Conference was a pretty average meet for us," senior Bobby Alzamora said. "We have had guys going PRs all season, and most of us were able to continue that trend going into conference, with lots of PRs and season bests this past weekend."
Both Scouts teams look forward to Regionals at Lakes Community High School this upcoming weekend, with the top 6 placing teams qualifying for sectionals, and the top 5 runners on non-qualified teams also qualifying for sectionals.