Does Euphoria accurately depict the teen experience?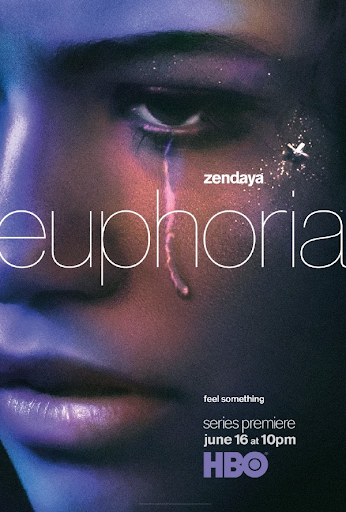 Two years ago, senior Angela Karr threw a Euphoria-themed party to celebrate her sixteenth birthday and her favorite show.       
However, she said her attitude towards the show shifted after facing her own share of mental hardships and seeing peers battle substance abuse and mental health challenges.
"I think [the show] absolutely glamorizes drugs and abuse. That wasn't something I truly understood until I got older," Karr said. "[Euphoria] shows less of the negative effects and more of the glitz and glamor. Watching season two at seventeen, a lot of the scenes would trigger panicked emotions for me."
HBO's Euphoria has been a massive hit among teenage audiences. However, it has raised controversy as some question whether it glorifies drugs and abusive relationships. They question whether the drama series accurately depicts the adolescent experience.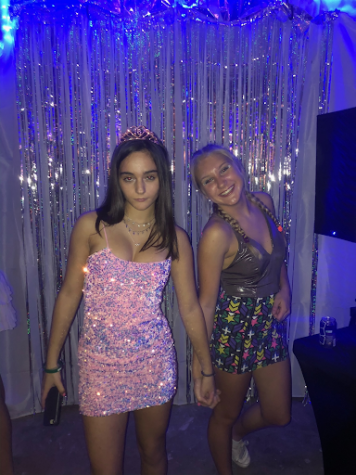 The series begins with drug addict Rue returning from rehab. With no intention to stay clean, Rue visits Fez (Angus Cloud), her dealer and lifelong friend. Before long, Rue meets Jules (Hunter Schafer) and they form an instant connection. By the end of the first season, the two realize their romantic feelings for each other. 
Simultaneously, Maddy Perez's (Alexa Demie) and Nate Jacobs' (Jacob Elordi) relationship faces its ups and downs, ultimately leading to a season two love triangle between Nate, Maddy, and Cassie (Maddy's best friend portrayed by Sydney Sweeney).
While Euphoria was designed for mature audiences, the plot has sparked controversy because characters in the show resort to unhealthy coping mechanisms to lessen the pain they're experiencing.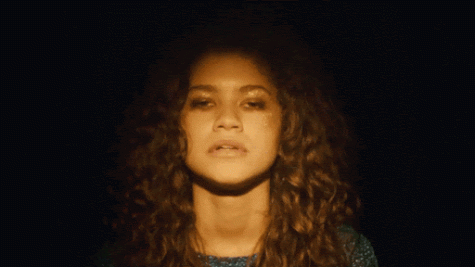 School social worker Dan Maigler says, "as soon as someone feels they can't picture themselves in the Euphoria world, that immediately leads to controversy. However, the series goes beyond entertainment because in many ways it's like art and art stirs emotion." 
Critics are concerned with the show's message as its catchphrase "feel something" holds an ambiguous meaning to viewers. 
According to Forbes, D.A.R.E. (or Drug Abuse Resistance Education) issued a statement claiming that "HBO's television drama, Euphoria, chooses to misguidedly glorify and erroneously depict high school student drug use, addiction, anonymous sex, violence, and other destructive behaviors as common and widespread in today's world."
Senior Bianca Ibarra would disagree.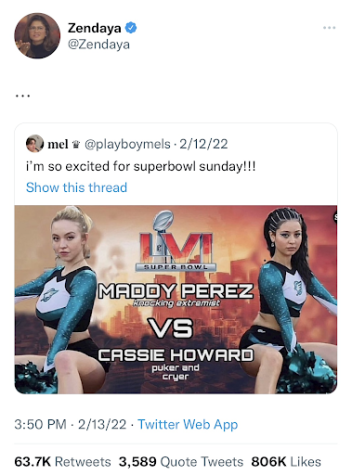 "I don't think the show promotes drugs at all," Ibarra said. "Viewers see that after characters take drugs or catfish people online there are clear consequences." 
While Maigler understands that the show can be very graphic, he also says that "Euphoria brings light to the fact that there's such a spectrum of kids dealing with all kinds of challenges in high school: from figuring out where sexuality fits into their life, to teen-dating violence, to drug abuse, et cetera. It does an amazing job of humanizing these things and showing characters in three dimensions." 
At the 74th Emmy Awards, during her acceptance speech for best lead actress in a drama series, Zendaya shared that her greatest hope for the show is to help heal people.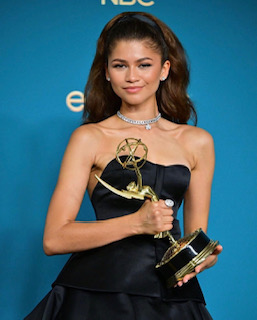 With Zendaya's message in mind, both Ibarra and Maigler advise how viewers who love the show should go about watching it. 
"I love the show. The feeling of watching it on Sunday nights after finishing my homework was so comforting. Having Euphoria watch parties with my friends was a fun way to debrief the graphic content of each episode," Ibarra said. "But to watch it as a teenager is a lot, so it's super important to take breaks to process the show when needed."
Maigler said audience members should consider whether the content will act as a trigger.
" At any given episode you never know what might pop up from sexual violence to mental health, to drug issues. If you're the kind of person who gets anxiety from that, you need to self-monitor," Maigler said. 
Finally, Zendaya and the Euphoria community have made it clear how explicit the show can be. Each person who watches Euphoria makes a conscious effort to do so. Euphoria has won countless awards and captivated so many viewers because of its portrayal of uncomfortable topics; topics that are problems teenagers face daily. Each viewer has a different experience with the show and like all media, each viewer is susceptible to the show's influence. 
Nevertheless, the show goes to raw measures to show the allure and relief of drugs, but it's up to viewers to understand how destructive they can be. The consequences of drug use in the show aim to portray that.  
Euphoria's first intent is to be a form of entertainment, yet it has become a worldwide phenomenon because viewers see themselves in the characters. While some might argue that the show exaggerates or inaccurately portrays teenage life, viewers have to acknowledge that its first and foremost job is to entertain. It's important to understand that creators in the television industry bring stories to life that they feel need to be told, which is likely why so many watch every Sunday.