Guide to Lake Bluff Farmer's Market
Every Friday from June 3 to Oct. 7 the Lake Bluff Farmers market kicks off at 7 a.m. There is always a variety of stalls, including fresh fruit and vegetable stands, honey, pastries, and even a popcorn stand. This year there are over 25 vendors! The Lake Bluff farmer's market is a hidden gem, with lot of interesting vendors to check out.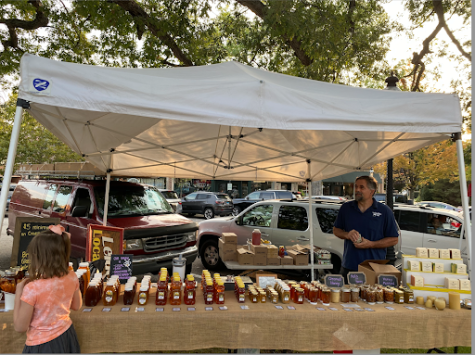 Leider's Local Honey
Ever since we were little, my friend and I have gone to Leider's Local Honey to get honey sticks. They sell small tubes of honey for just 25 cents that can be put in beverages or simply enjoyed on the spot. The stand has a wide variety of honey products including some savory flavored items. 
Bonique Waffles
Bonique waffles is a favorite at the Lake Bluff Farmers market. Every time I go, there's always a line stretched down the sidewalk waiting to get fresh Belgian waffles.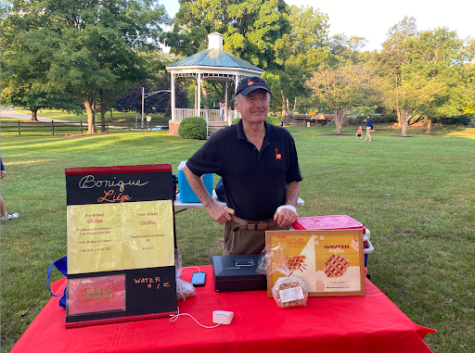 In middle school, my friends and I would even risk being late to school just to get a waffle because they are just *chef's kiss*.
The owner even lived in Belgium, so you know he knows what he's doing. The waffles are cooked fresh and come in plain, cinnamon or fruit flavors. 
Mavra's Greek Oil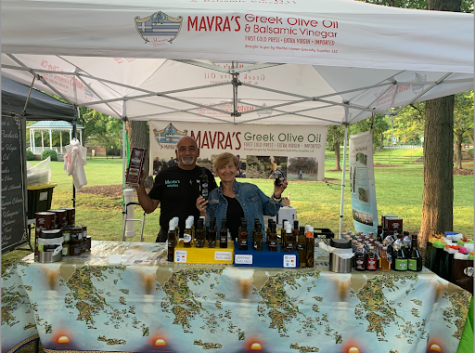 Mavra's Greek Oil sells a variety of olive oils that are all created from the same type of olive. This 5th generation business uses olives from Greece to make their own oil which contains "the polyphenols and antioxidants that the body needs" owner Mavra Papadatos said. Papadatos takes great pride in her olive oil and hopes to share her knowledge on the importance of good quality oil with others.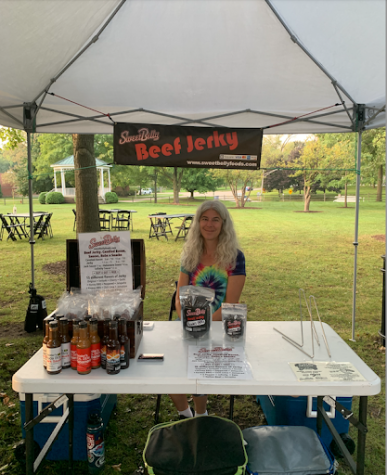 Sweetbelly
Creating all of their own recipes, family business Sweetbelly sells over 15 flavors of beef jerky as well as hot sauces and candied bacon. They have your typical flavors of beef jerky but also some unique ones like chili lime or "infinity hot". If you are a meat lover, this might be the stand for you!
Lincoln Land Kettle Corn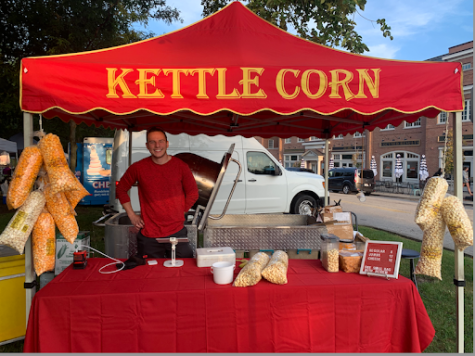 Popcorn is a crowd favorite for both adults and kids. Lincoln Land Kettle Corn popcorn is freshly popped at the farmers market and is non-GMO, gluten free and for some options, vegan.  You can always smell the freshly popped popcorn from the other end of the market, enticing you to come buy some. I've only had their kettle corn but there are quite a few savory flavors as well that I hope to try.
European Homemade Goodies
This business was started on the foundation of preserving "forgotten recipes" as owner Vesna Djurdjevic put it. All of the baked goods are either traditional recipes or have some kind of Balkan influence. "You get to present, like in my case, a part of my culture," Djurdjevic said. European Homemade Goodies sells everything from cookies to pies and it all looks amazing.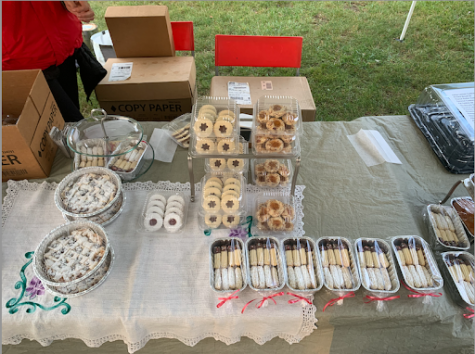 One of their most popular items is their almond thumbprint cookie with apricot jam in the middle to create the perfect cookie.
Many of the vendors shared that they love the community and the people at the farmers market. The Lake Bluff Farmers Market creates a sense of community for all ages and brings the town together.
Since the market opens at 7, that leaves just enough time to go before school!