ScoutFits #2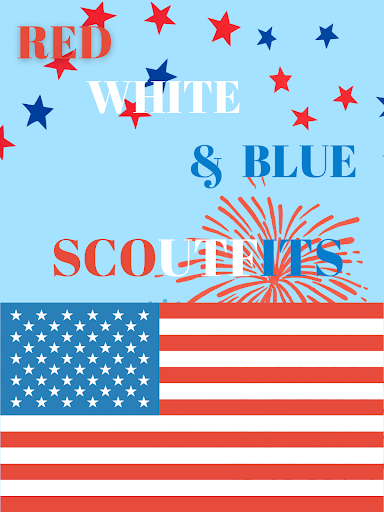 God Bless America. The Scouts really stepped it up this week against Waukegan. I saw so many ScoutFits that were so in spirit.
Sophomore Cate Lee really stood out to me. I mean look at her and then look at everyone around her. She is noticeably one of the most spirited Scouts, and it's time she gets some credit.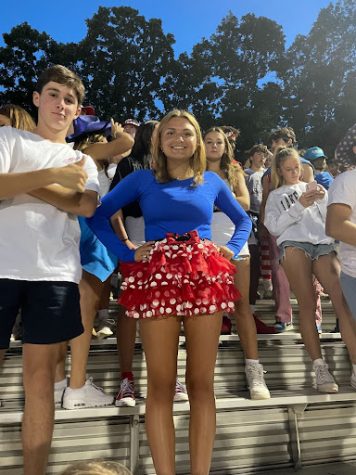 The mini mouse tutu skirt tied in with a blue lululemon top- I mean nothing screams USA more than this.
She always has the best energy at the games and is interacting with everyone, obviously while she's supporting the Scouts.
I mean, this is impressive for a sophomore.
To keep on theme with the sophomores, these girls did not mess around once again.   
Sophomores Lexi Bentley, Anna Braun, Michaela Barry, and Grace Donovan screamed  America.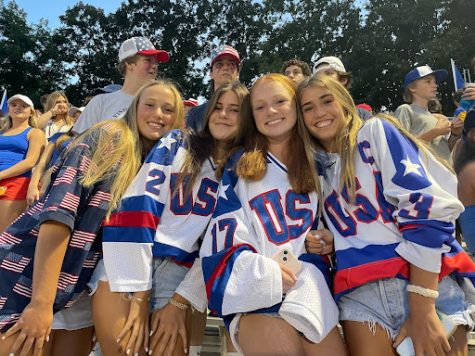 These girls are back for week two of being in great school spirit.
God, I love the Scouts.
I mean can we talk about the spirit in all of these underclassmen? I'm impressed.
I think these girls are trying to hint that the hockey season is just starting up and the first home game is soon.
To keep on theme with underclassmen, Freshman James Elliott and Braden Hoskins really stole the show on this one.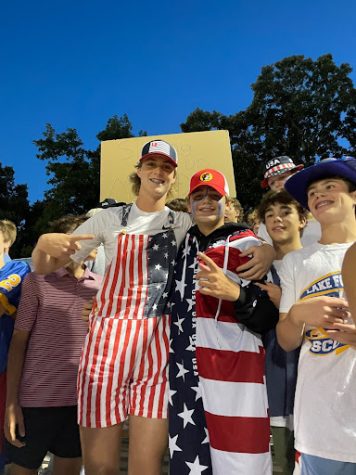 They came ready to cheer on the Scouts.
I mean, what's better than a freshman completely on theme? I don't think anything.
These are two unforgettable outfits if I do say so myself.
Look at these two smiles. 
They seem pretty happy to be Scouts.
I can't wait to see what outfits these two have planned for the next four years.
Last but certainly not least, senior Giselle Kowalow really did not disappoint.
There were so many seniors dressed to impress but she stood out to me the most.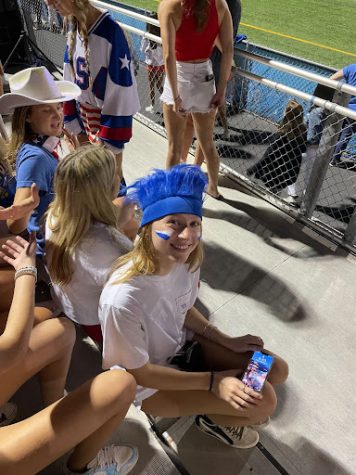 I mean look at this wig, it's nothing I've ever seen before.
The blue and white eye black really pulled the whole look together. 
Overall great spirit, Scouts. You guys really stepped it up.