Thrift Fix: Tips and Tricks
This past weekend my friends and I took a trip to Sturtevant, Wisconsin and ventured through the Goodwill bins. Walking in there I was unfamiliar with the "rules" that all shoppers had to follow. 
New bins of clothes came out every 30 minutes and they were filled to the top with dresses, vintage jeans, t-shirts, sweatshirts, etc. 
People paired up into teams to get to the bins first. Only one person, or "group" was allowed to go through a bin at a time. 
People would claim these  bins by waiting behind the yellow line while the workers brought them in.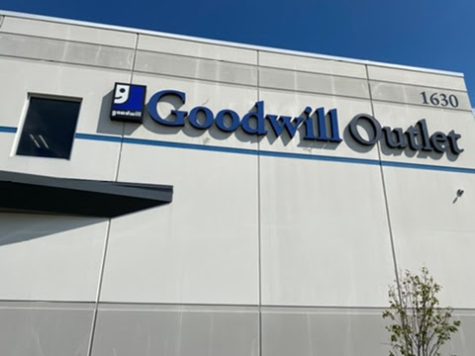 I learned a lot of things while I was there and wanted to give the fellow Scouts my 'tips and tricks' to getting the best thrift finds. 
Tip #1 Bring gloves
The bins are unlike a regular Goodwill. They spray all the clothes down with chemicals, but leaves, hair, and other things can still be attached to the items. These bins are deep.  To find the best things, you have to DIG through them. To avoid touching things you may not want to, bring gloves. 
Tip #2 Go with friends
If I went alone, I would be so overwhelmed, and not know where to start. There are about ten different rows lined up back to back with thousands of items inside. Digging through can be tiring and kind of annoying, so to have a buddy it helps. You get through the bins faster.
Tip #3 Don't take from the piles in the corner
The groups of people that stay there all day pile up the clothes they found in the corner. They will NOT be friendly if you decide to go through their piles.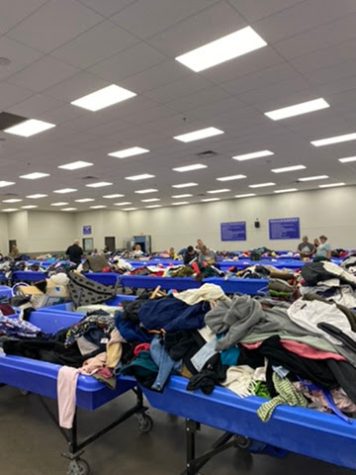 Tip #4 Don't get discouraged
The first couple of times I went thrifting, I didn't find anything. As easy as it seems, it's super hard to find the 'gems' people find all over social media. It's almost like a practice or a hobby for so many people. Those who find those great things are either lucky, or do this multiple times a week. 
Tip #5 Always be respectful 
Some of the people who are there actually get all of their clothes from Goodwill. Making jokes and looking disgusted doesn't give off a good impression. Make sure that you're being mindful of where you are.