Spirit Week Best Dressed- Tuesday
Let's take a look at Tuesday's four standouts, and see who stepped up to the plate to represent their grades theme.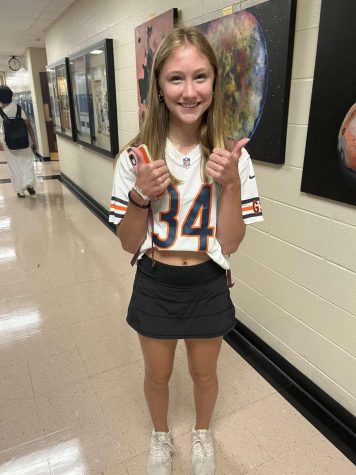 Freshman- Jersey Day
The standout freshman for Wednesday (class distinction day) was Elizabeth Specketer. She managed to be on theme and wear a bears jersey, while also looking cute. She paired the jersey with a black Lululemon skirt and classic white sneakers. A major shout-out to Elizabeth for being on the theme (many freshmen were not showing their school spirit).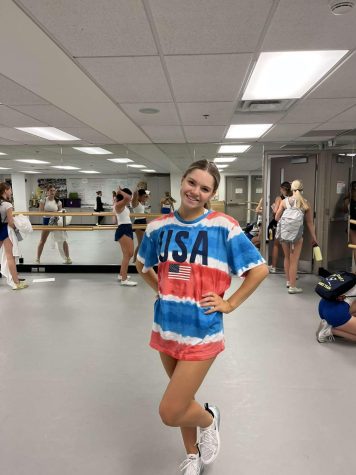 Sophomore- USA
Tuesday's sophomore standout was Reese Harper, who repped an oversized USA shirt. The best part of this shirt was its extremely patriotic tie-dye design. The red white and blue made her stand out in the halls and clearly fit the theme perfectly.
Juniors- Preppy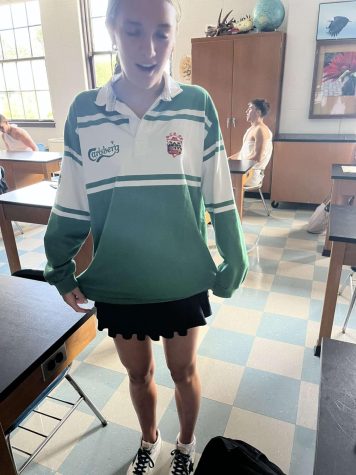 Taylor Rhode took the theme to the next level. She wore her dad's vintage sweatshirt (or jumper as the British would say) from his years in college in the UK, I mean does it get more preppy than that. This look is authentic and on theme and I'm here for it.
Seniors-
These three regal seniors really brought their A-game to spirit week. Cole Graham, Jack Rice, and Anton Kildbane rocked their togas. These three showed up and were committed, and clearly their research on "how to tie the perfect toga" paid off.