A Week at the Movies: Week 1

To commemorate what we love most about a Friday, here are 5 movie recommendations from the past few months to add to your watch list:
1. Marcel the Shell with Shoes On – Directed by Dean Fleischer-Camp; runtime: 90 minutes

A poignant story to fill a TV screen with, Marcel the Shell is the story of a tiny shell living inside a shell community – but when tragedy strikes, he finds new hope for a family within a documentary filmmaker. A short but sweet film to introduce a quick boost of serotonin into a weekend, it is a definite must-watch, either by yourself or with family. Produced by the A24 production company, well-known for its eye-catching cinematography and wide variety within its filmography, Marcel the Shell has also gained recognition from Rotten Tomatoes with a whopping score of 99%, adding to A24's impressive collection. Especially for a mockumentary, there is just as much heart as there is comedy in this movie.
2. The Whale – Directed by Darren Aronofsky; runtime: 117 minutes

A quick turn into the dramatic area, this psychological drama puts actor Brendan Fraser back into the limelight with a powerful performance as an English teacher suffering from severe obesity, along with his attempts at reconnecting with his estranged daughter. Earning Fraser a six-minute standing ovation in Venice, and having come out just last week, this movie has already received critical acclaim. Director Darren Aronofsky is known for these gut-wrenching performative-based films driven by gritty plot turns, so this film is sure to reintroduce the memories of past Aronofsky movies including Black Swan and Requiem for a Dream into the minds of the audience. Also featuring actress Sadie Sink, this is certainly one of the more independent and original films to come out in 2022.
  3. Nope – Directed by Jordan Peele; runtime: 130 minutes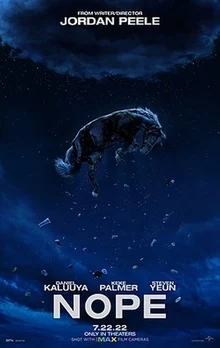 One of the most anticipated movies of the year, Nope is a sci-fi thriller about residents of a gulch of inland California that witness a mysterious occurrence that must be solved at the expense of those around them.  Close Encounters of the Third Kind and E.T. provide inspiration for what Peele has in store for his audience, and though these aren't a requirements to appreciate this film, it features several shot-for-shot reminders of the movies. As well as homages to specific anime memorabilia, Nope takes the idea of a classic blockbuster spectacle and creates a modern popcorn-esque movie that leaves a satisfied audience. Taking originality out of the equation, the runtime does stretch on at parts, but the cinematography and beautiful landscape will be enough to satisfy anyone looking for a fun weekend or horror movie escapade.
4. Three Thousand Years of Longing – Directed by George Miller; runtime 108 minutes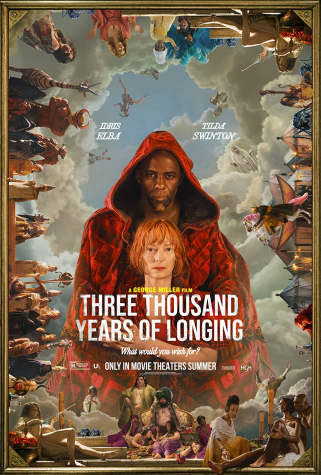 For lovers of all bits of George Miller's work, from the renovated Mad Max: Fury Road to Witches of Eastwick, Three Thousand Years of Longing stars Tilda Swinton as a bitter woman who discovers an ancient bottle that bequeaths her with a djinn to offer her three wishes – but more or less turns into a story of people telling stories. Screenplay-based and less action-packed than Mad Max, Three Thousand still offers much as a weird and meditative journey that explores the human condition through mythological terms. Also starring Idris Elba, this movie provides for a good spot of entertainment when you just want to be told something through a beautiful and thoughtful lens. A fantasy and a romance, Three Thousand is a recommendation for all these reasons, but critic scoring says otherwise. However, it's a must-watch for anyone that wants more out of a movie than pure action.
5. Elvis – Directed by Baz Luhrmann; runtime: 159 minutes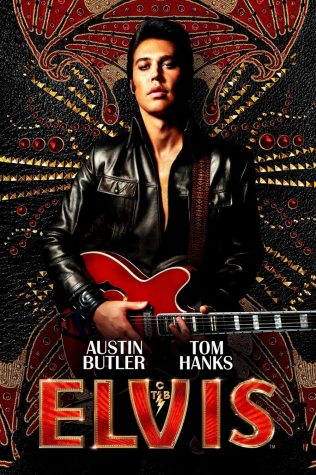 Bringing back the flashy and formulated style of Baz Luhrmann, Elvis has become a highlight of the year for the cinematic world. The life story of the 'King of Rock and Roll' is brought to the silver screen through his complicated relationship with his manager, family, and ultimately drugs, responsible for his downfall. With a score of 78% through Rotten Tomatoes, it is a definite front-runner for one of the best biopics of the 21st century, preferred over past movies like Bohemian Rhapsody (but not outshining the well-made and artistic Rocketman). There is entertainment throughout because of Luhrmann's contemporary practices and his deep involvement in the spectacles of writing, directing, and design. For those that have not seen it, this is a definite recommendation.