Crowd goes country for opening game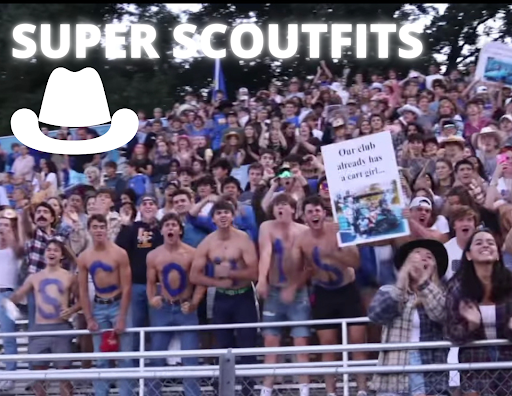 Who loves some cowboy boots and a nice cowboy hat? I know the Scouts do!
Add some country music and we're basically at Country Thunder-except we're not- it's just West Campus.
But hey, don't be sad; you are in packed stands with your favorite people cheering on your favorite team!
The Scouts came prepared for this one, and the senior class did not disappoint.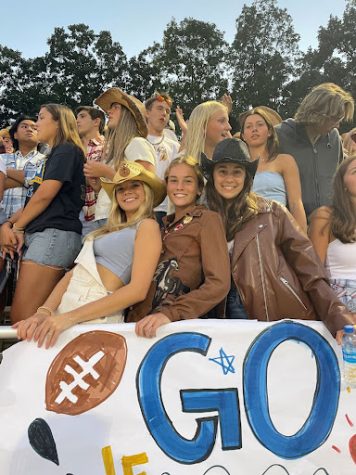 Seniors, Kay Clifford, Victoria Lang, and Sophie Delhey really took the cake on this one. I mean look at them, nothing screams more country than they do.
These three brought nothing but Scout spirit to this game.
For the people who were lacking, take notes. These girls slayed.  
These three scouts took preppy to the country.
Sophomores, Grace Donovan, Harriet Pierce, and Anna Braun were straight on the theme.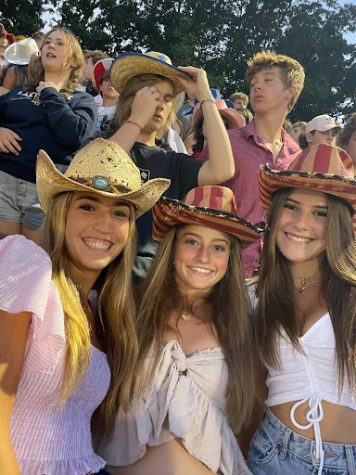 They kept it classy and simple but tied it all together with a cowboy hat.
These outfits were definitely on theme, but come on guys, we need more Yee-haw from the rest of the student body.
I mean look at the background of this picture. LAME. I need to see more spirit from the underclassman. 
You guys get the pass for the first game, but step it up!
Look at these two boys. Happy as can be.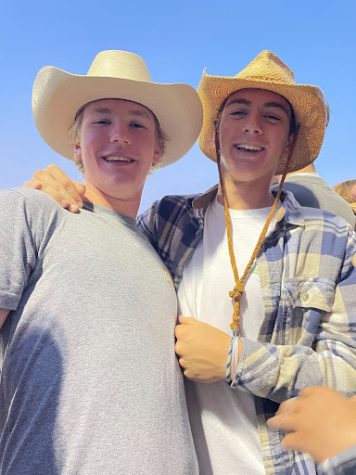 Any boy dressed on theme impressed me, but the smile they had was true Scout spirit.
Juniors Ky Camardo and Teddy Huddlestun did not disappoint in the junior crowd.
Huddlestun was not messing around with his flannel and a white shirt to make that flannel really pop. 
How wholesome of these two.
All I have to say is wow!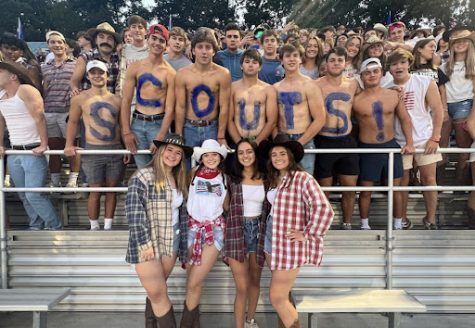 These seniors did not mess around.
They came prepared for this game with all of their Scout spirit.
Although not necessarily decking out in the country theme, they were unique from the rest of the crowd.
Everyone was taken away by the entrance of these guys.
Great spirit Scouts, but we can definitely do even better next game.