OOTW w/ Brynn Waligora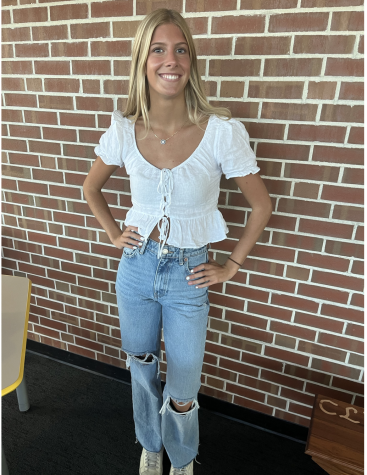 The longstanding outfit of the week column has officially returned to The Forest Scout, but this year with a twist. Instead of choosing an outfit that only I found cute, I am looking for you to help me pick the best look each week. You can vote on your favorite weekly outfits, vote on our page's Instagram (@lfhsforestscout), and come to The Forest Scout to reveal the winner! 
Our first outfit of the year went to senior Brynn Waligora! Brynn's look was simple but also stylish and fun. She was wearing a cute white puff sleeve blouse from Zara. She paired the top with classic straight-leg jeans from Abercrombie and Fitch. Finally, she topped the look off with P488 sneakers.