Student Council hopes to boost school spirit this year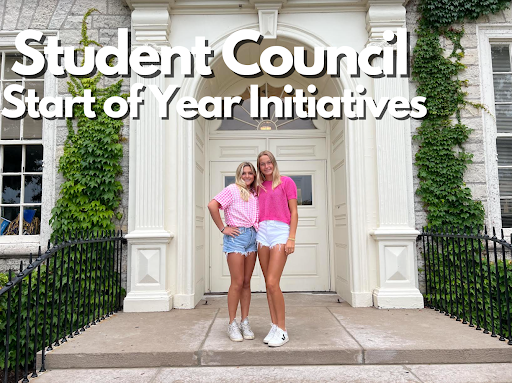 Student Council, which is responsible for helping organize school events and advocating for the student body, has made boosting school spirit a top priority for the new school year.
The executive board worries that spirit has been dulled over the past few years. Naturally, the main objective of the student council for the first few months is to encourage students to bring back Scout pride. 
"Scout Out Fridays," a popular tradition where kids would wear blue and yellow throughout the halls each Friday, is back  after the tradition was lost for a couple years to quarantine. However, student council is trying their best to reintroduce the occasion.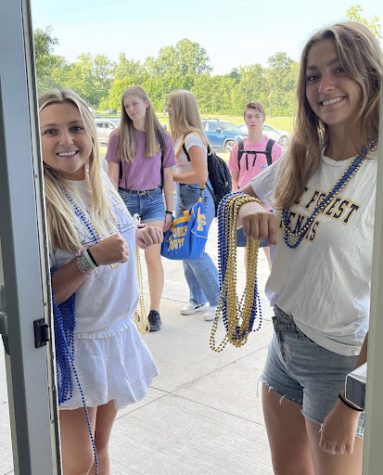 "Being face-to-face with students and giving them rewards on Scout out Friday is something we think will help motivate kids to want to dress in scout gear and spread school spirit," senior Student Body President Pride Haggerty said.
Through outreach on social media and the daily morning announcements, they encouraged students to dress up in blue and yellow for the first Friday back in the school. Additionally, as students entered the front doors of the building, they handed out blue and yellow beaded necklaces.
Moving forward, in order to motivate students to participate in the Scout Out Fridays, the student council will be picking the "best dressed" students of each Friday to scan into a raffle. This raffle will give them the chance to win gift cards from stores such as Chipotle and Starbucks.
Those winners will be announced the following Monday; this schedule will continue until the end of year.
They also have been preparing for the annual Homecoming festivities, which will begin on Sep. 12 at the beginning of "Spirit Week." Students will dress up each school day for a different theme, ending the week with Pep Rally on Friday and the Homecoming dance on Saturday. This year's Western Themed Pep Rally will return to the Competition Gym at East Campus, while the dance will stay outside on the front lawn.
Art teacher Mrs. Bielski, the new Freshman Class Advisor, will soon be getting information out to freshman hoping to join Student Council.