Dorm Room Inspiration
Some tips on how to spice up your dorm room!
That time of the year has arrived where all the seniors are thinking about how they are going to decorate their dorm rooms. Here are our suggestions for dorm decor to spruce up your dorm room.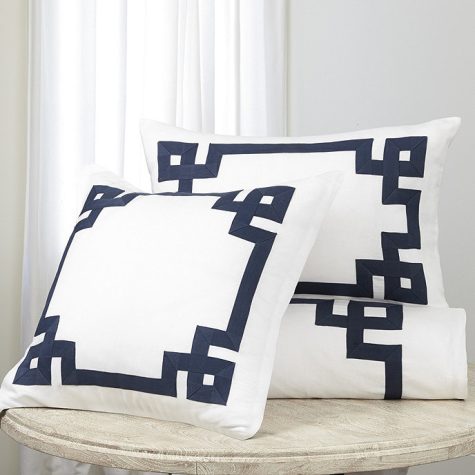 Accent pillows- You can't go wrong with accent pillows! Pillows are the perfect way to make your dorm cozy and cute! Layla and I recommend looking at pottery barn, ballard designs, Schumacher, and Johnathan Adler.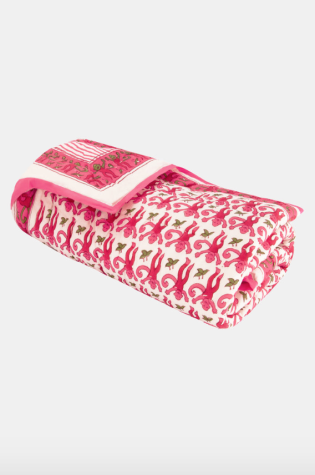 Throws and Blankets- Throws and blankets are the perfect way to add color and pattern to your bed without committing to a super patterned bed set or duvet cover. If you are going to school in a cooler area, it is also nice to have that extra blanket to keep your room warmer. Ashleigh and I think that the best places to look would include Restoration Hardware, Roller Rabbit, Serena and Lily and Anthropology.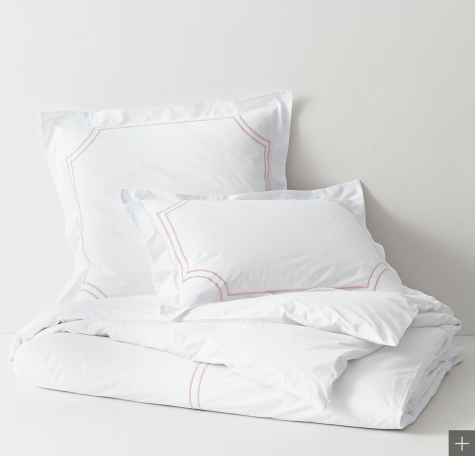 Duvet covers and shams- Bedding really makes a dorm room. Personally, I think that it is best to go with something more neutral and add pattern and color with accent pillows and throws. I would say my favorite places to get a good bed set would be RH and Serena and Lily along with Matouk. More budget friendly places would include Pottery Barn and Target.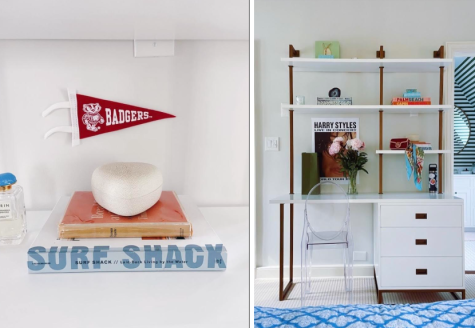 Accessories- I love to keep my room pretty simple and clean, but I also love some good accessories. I love having a ton of books (mostly for looks) to add to my room. My favorites include most of the Assouline books, A Loving Table and honestly any other book with a good cover. When it comes to choosing books I really do judge a book by its cover. I also love candles and pretty frames with photos of friends and family. Finally, I like small dishes to put my jewelry and other small things in. I love Johnathan Adler, they have a lot of fun dishes that I have gotten in the past to add color to my desk.

Wall Art- In my room I have kept the wall art minimal due to the shape of my walls, however in a dorm room I think it is essential to add some sort of art to the room to make it feel more homey. I do not think that wall art is the part of the dorm to splurge on, so I would recommend either printing out photos from a camera roll or looking at Etsy or Redbubble for fun prints.