New Season, New Mood.
New fashion trends that are appearing as we enter a new season.
This trend isn't for everyone, but platforms are not going away anytime soon. As people start to ditch their winter boots, these heels have been everywhere. Since their debut on the Versace runway last season, these sky-high shoes have been turning heads, and for good reason. These shoes might not be ideal for everyday wear, but they are insanely fun and make a statement.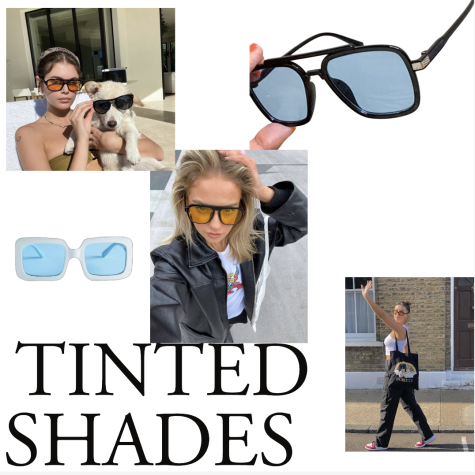 Tinted sunglasses have come a long way since the seventies. Once worn by hippies, then a 2015 Coachella staple, and now an everyday essential. These shades have been upgraded to oversized frames with blue and yellow lenses.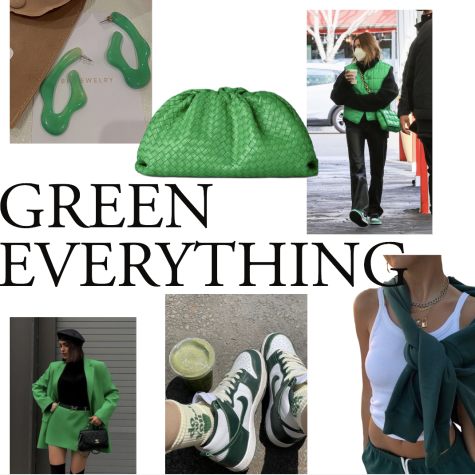 The color of the season is confirmed… green. This color is fun, vibrant, and looks good in just about any article of clothing. Green is a good option for skirts, hoodies, sneakers, or purses. With high fashion brands like Bottega Veneta making bright green a massive part of their collection, as shown on Hailey Bieber above, the color has quickly trickled into mainstream fashion.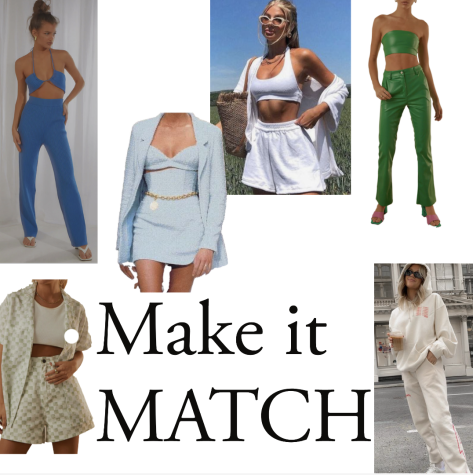 Even if you feel like a mess, throwing on a matching set instantly makes you look like you have it together. These sets can vary from sweats to a blazer and matching dress. When it comes to sets, the only rule is that two elements of your outfit have to be coordinated; from there is all you.