Three Scouts make their State tennis debut's this week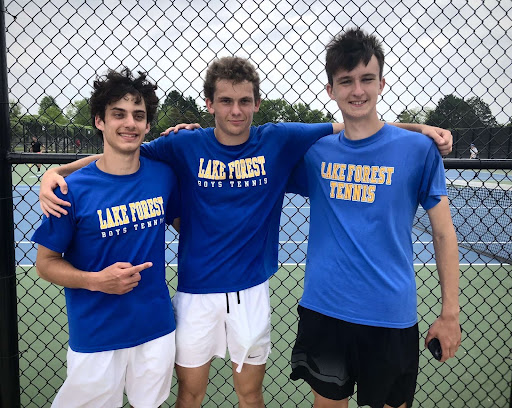 This past weekend,Varsity Boys tennis placed second in Sectionals. Seniors Artur Slomba, Tony Bosnjak, and junior Kareem Alsikafi won their matches and will all be headed to their first ever State tournament later this week. 
The Scouts, coming off of a second place finish in conference the week before, headed into Sectionals at Warren with confidence and high expectations. 
Doubles stars Bosnjak and Alsikafi came in as the two seed in doubles and were able to perform well, beating Mundelein, Stevenson, and Libertyville's second doubles team.  
"We played to our strengths," team Captain Bosnjak said. "I thought we played very well against some good opponents."
Bosnjak and Alsikafi have been doubles partners for the majority of the year, and their chemistry and experience has proven to be vital to their success.
"We have known each other for a long time so we know how we play and we aren't afraid of giving each other constructive criticism," Bosnjak said.
The Scouts' doubles team eventually lost to Libertyville's #1 doubles, however, not before earning a trip to the State Tournament.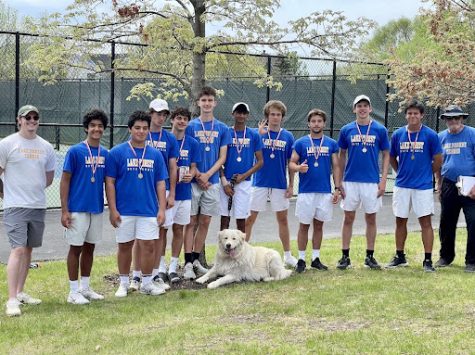 While Bosnjak and Alsikafi have plenty of experience playing together, the Scouts' State lineup lacks any State experience.
"We are going to be nervous but we are also excited because we really think we have a good chance at going all the way," Bosnjak said.
This past weekend also saw a huge win from one of the Scouts' best. Slomba went 4-0, beating Round Lake, Mundelein, and Stevenson's #1 and #2 singles. His victory against Stevenson in the finals was his best, beating a projected top 16 player at State 6-2, 6-1.
"He had previously beaten me twice this season and twice last season," Slomba said. "It was a great relief to finally beat him and it also gives me hope that I will continue to do well in State." 
In the coming week Slomba will prepare for his first State appearance.
"I will just keep to my normal schedule and practice as much as I can. I know that I will be alright mentally with Coach Gilbert and Corky to back me up," Slomba said.
As the season comes to an end, State will be the last appearance for Slomba and the rest of the seniors, many of whom have played Scouts Tennis throughout their four years of high school. 
"I have had some up and down moments this season, but when a match is important I pull through," Slomba said. "I wish I could have played more and it is kind of sad to think about it ending soon. I will enjoy what I have left and remember all the big wins and good laughs I had with this great team."
You can find Bosnjak, Alsikafi, and Slomba at State this Thursday, Friday and Saturday at John Hersey High School.