Lake Forest Girls Varsity Soccer takes down New Trier
Lake Forest Girls Varsity Soccer took down New Trier 3-0  for the first time since 2009. The team will play St. Viator today for the sectional semifinals  at 7 p.m. at Wauconda.

While senior Taylor Cekay was queuing the next song on Spotify, the three coaches received a message that Scouts goalie Sarah Constantine was sick and unable to play in the New Trier game. 
Scrambling over what to do, coach Steve Douglass decided the best option was to put junior Alexandra Fontana in goal.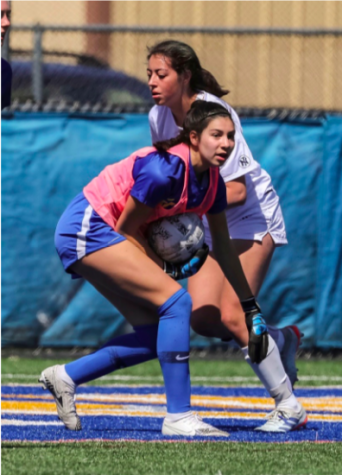 "At first I was very nervous because we had a huge crowd and everyone wanted to win, so I definitely felt the pressure to try and save all shots and to try and get a shutout," Fontana said. 
Three minutes into the first half, the Scouts got a corner. Senior Charlotte Andress placed it perfectly in the box right along the 6. 
Junior Lily Cran jumped up and got a head on it, and the ball sailed past the keeper into the goal. Scouts were up 1-0 with 77 minutes left in the game. 
The Scouts held the lead and battled for every 50/50 ball. In the 17th minute the team found themselves in New Trier's box once again. 
After the ball bounded around, senior Ashleigh Rupprecht took a touch with her left foot and shot. The ball soared over the defense and to the top left corner of the goal. Scouts were up 2-0. 
The Scouts held New Trier 2-0 through the rest of the half. 
Following half time New Trier came out with grit and intensity. They began to create more scoring opportunities.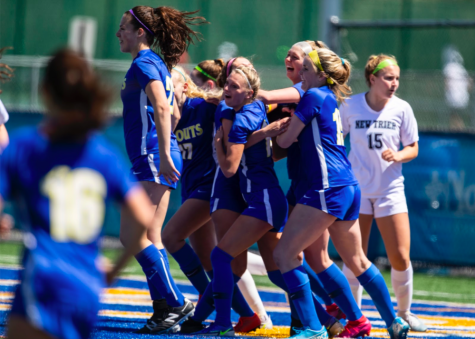 "I wasn't really afraid to come out of the box and stop shots of people dribbling right at me. As the game went on, I gained more confidence in myself," Fontana said. 
In the 68th minute New Trier fouled in the box. Sophomore Hanna Sands found herself on the penalty spot for the 3rd time this season. 
Sands hit the ball to the bottom right corner with her right foot. The Scouts were now up 3-0.

The Scouts kept possession for the remainder of the second half, and the whole team ran onto the field at the sound of the final buzzer.
"We really came out as a team and showed what we can do. We left it all out on the field. We're all so happy about this win," junior defender Riley Hoskins told Chicagoland soccer .
Lake Forest has lost to New Trier every time they've played them since 2009, when the game ended in a 0-0 tie.