College Corner: Editors Edition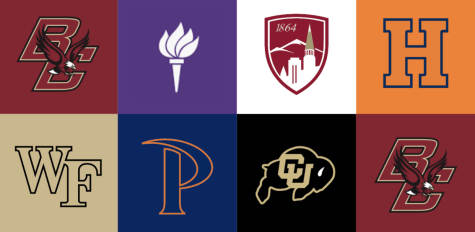 For the final week of College Corner, this edition highlights all of the seniors that make The Forest Scout.
Name: Sarah Patel (Editor-in-chief)
College: Boston College 
Major: Biology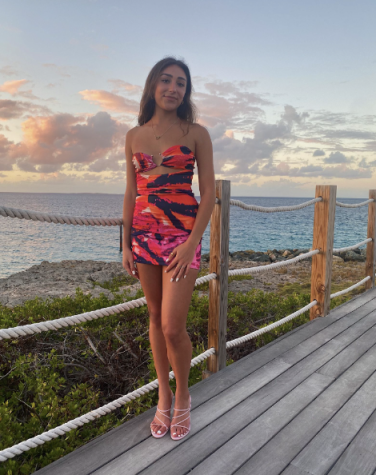 Location: Boston, Massachusetts 
Mascot: Eagles 
Why BC?
"I chose BC because I felt like I belonged there the second I visited. They have a great liberal arts program which will allow me to explore my options and figure out what I want to do. Being in the beautiful city, there are so many opportunities for research and internships. I also love how all of the Boston schools are so close and have opportunities to get together."
What are you most excited about? 
"It's hard for me to name something I'm most excited about, but I'd be lying if I said I wasn't looking forward to the seafood. Being in the midwest, the seafood isn't that fresh, but I constantly hear about how delicious it is in Boston." 
Name: Anna Pierson (Editor-in-Chief)
College: New York University 
Major: Social Sciences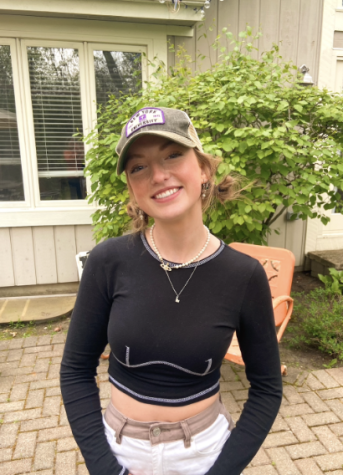 Location: New York City, New York 
Mascot: Bobcat 
Why NYU?
"I knew I wanted to go to NYU for so long. Everything about it just felt so much like me and when I visited, as cliche as it is, I felt like I belonged there. The fast-paced and untraditional campus that interacts seamlessly with New York City is exactly the environment that I want. The core curriculum and the flexibility of being in the College of Arts and Sciences is the perfect way for me to discover what I really love. I also have wanted to study abroad for as long as I can remember and with NYU having one of the best abroad programs in the country, it will easily be able to. Also, the campus is centered around Washington Square Park which is super fun because it's so lively and full of unique people and art."
What are you most excited about? 
"I am so excited to meet new people and explore New York. I also really look forward to going to concerts and Broadway shows in my free time because NYU gives out a lot of student discounts for events like that." 
Name: Louise Brickman (Editor-in-Chief)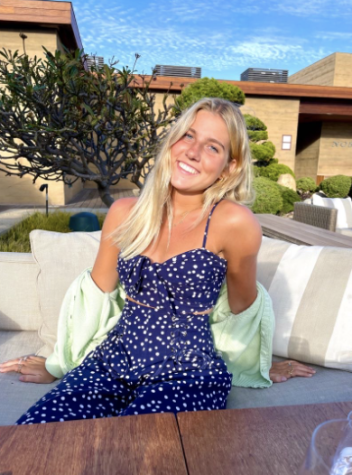 College: Pepperdine University 
Major: Journalism 
Location: Malibu, California 
Mascot: Waves 
Why Pepperdine?
"I've honestly wanted to go to Pepperdine for so long, my good family friend went there and ever since I was a freshman and discovered the school I knew I would love it. I visited last summer with my mom and it just felt like such a great fit. Even though it is far from home, I know I will have a great time and meet tons of new people and have new experiences to keep me busy. Pepperdine has a great abroad program so I am definitely looking forward to participating in that and exploring a different culture and part of the world. This part may seem kind of obvious, but I can't not mention how beautiful the campus is and how excited I am to be near the beach!
What are you most excited about? 
"I am most excited about being in a new part of the country and taking advantage of all of what California has to offer. I am really excited for all of the great restaurants to try in and around LA and being so close to the beach."
Name: Eddie Torosian (Sports Editor)
College: Wake Forest University 
Major: Undecided 
Location: Winston-Salem, North Carolina 
Mascot: Demon Deacons 
Why Wake Forest? 
"I think the size and location is perfect. You have great weather and great seasons. My brother is also there right now and it will be a great opportunity to join him." 
What are you most excited about?
"I'm most excited for football games because they have a great football program and tailgating will be a great time."
Name: Gigi Snellback (In Style Editor)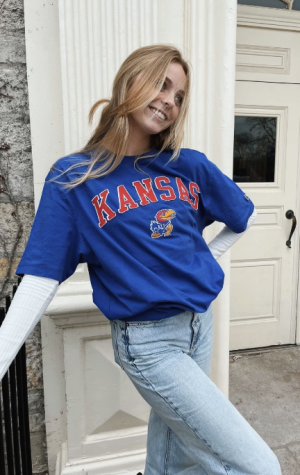 College: University of Kansas 
Major: Communications 
Location: Lawrence, Kansas 
Mascot: Jayhawks
Why KU? 
"I went there and it just felt right. I was deciding between Boulder and KU, and I had myself convinced that I was going to Boulder, but when I visited KU, I knew I wanted to go there."
What are you most excited about? 
"I am really excited because my best friend from my old school is also going there and we are close together in our dorms. I'm also excited about the basketball games." 
Name: Charlotte Andress (Editor)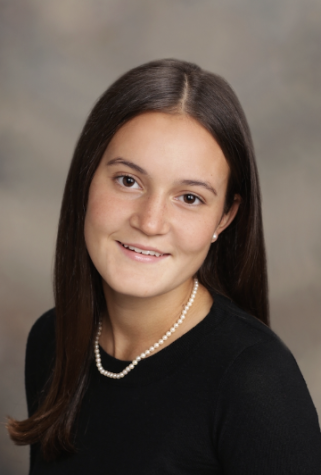 College: Boston College
Major: Communications
Location: Chestnut Hill, MA
Mascot: Eagles
Why Boston College? 
"For a long time during my college process I wasn't sure about what I wanted in a school. When I visited Boston College, it made me realize what was important for me to have in a school and from then on whenever I envisioned college, BC was all I could picture. I'd say BC's faith- and service-oriented values played a big role in my decision as well."
What are you most excited about? 
"I'm most excited to explore Boston, meet new people, and take advantage of as many of the incredible opportunities that BC offers as possible."
Name: Nick Winebrenner (Editor)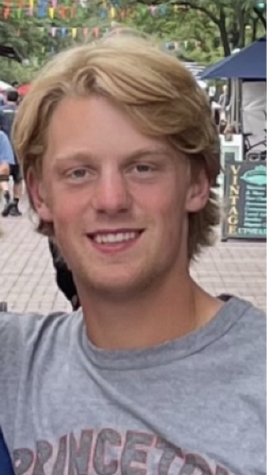 College: University of Denver 
Major: Finance and International Business
Location: Denver, Colorado 
Mascot: Pioneers
Why Denver? 
"I chose Denver because it is in a beautiful spot in the country where it is very warm but also surrounded by mountains. It is the perfect size for me at around 6,700, and the people there just seem like my type of people. The study abroad program is also ranked in the top 5 in the country and I would love to take advantage of that."
What are you most excited about? 
"I am most excited about skiing on the weekends, going to hockey and lacrosse games, and studying in France for a couple trimesters. I am also planning on playing for the club lacrosse team there so traveling around the country and playing lacrosse is also very exciting to me. 
Name: Kayla Wineski (Editor)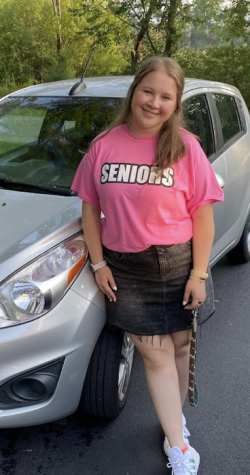 College: Hope College 
Major: English and Journalism 
Location: Holland, Michigan 
Mascot: Flying Dutch
Why Hope College? 
"I picked hope because when I went there, I loved the small feel which is something that I like. It was similar to a Lake Forest and it made me feel at home. The people there are really nice and it felt like a very welcoming community. Hope had everything that I was looking for." 
What are you most excited about? 
"I think I am most excited about being independent, doing my own thing, and meeting new people. I am the youngest of three and now it is finally my turn to go to college." 
It has been a great year, congratulations and best of luck to the class of 2022!