Long-Awaited Wellness Walk Returns this Monday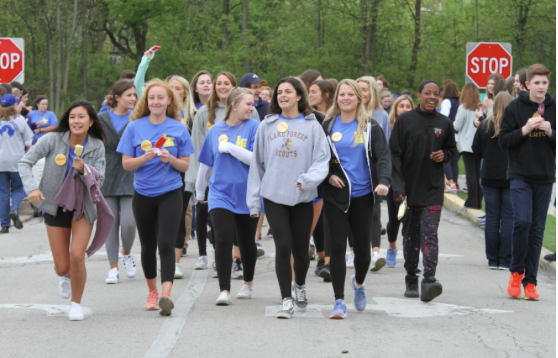 After three years of cancellations due to Covid and weather delays, the Wellness Walk is finally returning to LFHS on Monday. 
Classes will be cut short to 30-minutes periods, t-shirts will be handed out, and  students will be released from class to clap the seniors out and start their 2.5-mile walk.
The festivities don't stop there. Once students return from their walk, they are greeted by food, music, and activities all on the front lawn of the school. Afterwards, students will return to their shortened classes.
The Wellness Walk isn't new to the high school. It started 12 years ago with a focus on social and emotional learning. This was not the first time the school had held an event with SEL in mind.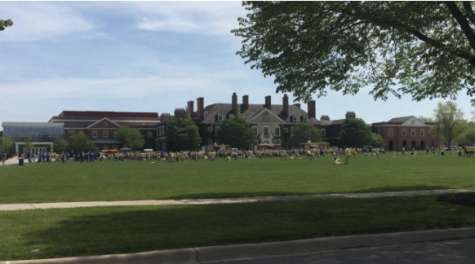 "We started with a Character education initiative in 2008.  Which I and a few other people were in charge of," John Maher, former Social Worker and Dean of Students at LFHS, said. "This then led to having an entire day (E-Day) of SEL.  Working with the APT, we developed a rotation of events."
Though the events were successes, a full day of SEL was difficult to maintain.
"The all-day event became a lot to manage, so we decided to do E-Day every other year.  We came up with the idea of a walk the year E-Day didn't happen.  The first walk was in 2010 and was happening every other year," Maher said.
The walk received high praise from the majority of the student body, and every other year no longer seemed like enough.
In 2016, the APT announced that the Wellness Walk would occur every year for the near future. Expectations were high for the events to come, but a streak of bad luck seemingly dimmed the yearly tradition.
In 2019, the Wellness Walk was canceled due to weather. A year later Covid struck, keeping the Wellness Walk dormant until this year.
Because of this, the majority of the student body has never participated in a walk. Even so, anticipation among the student body is high.
"I am super excited to participate in the walk because I think it really joins us together as a community and we could really come together again," junior Anna Marquis said. "I'm super excited it's back, I'm ecstatic."
The excitement is not misplaced. The comeback of the Wellness Walk also brings along new additions to the event. There will be a Paws for Patrick Tent, along with a variety of foods from Donati's and inflatables on the front lawn.
Alongside the Homecoming Pep-rally, the Wellness Walk is one of the only school-wide events, allowing students a day to relax alongside their peers, making the walk a cherished tradition.
"School is not only about classroom education, it is about being with each other," Maher said.