NET Can Be Lifeline for Students Struggling to Catch Up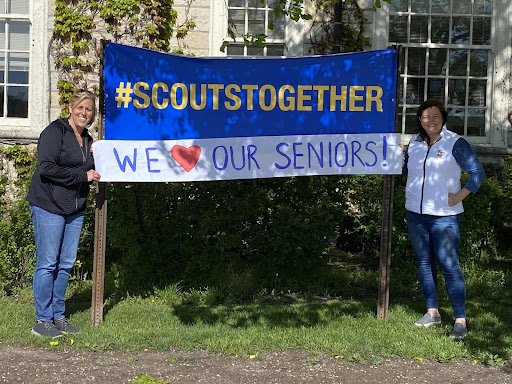 After missing an extended period of school, Junior Mia DiValerio was looking for some extra help getting caught up. She found it in the NET program.
"I was very behind on work and struggling with motivation to complete any of it. It took a lot of hard work and a lot of time but the NET program was able to help me in every way I needed, physically and mentally" she said.
The NET program is a study hall for students who missed extended periods of time because of mental health, surgeries, and other reasons. As a team, the student and teacher will help create a calendar to organize missing work and communicate with teachers in order to make sure that your transition back to school life is as stress free as possible.
Marney Schager worked in the Special Education Department as a Speech Language Pathologist for five years. Julie Crouch has also been working in the Special Education Department at Lake Forest High School for the past 24 years.
Schager and Crouch said they recognized that students can be quickly overwhelmed by missing work. A lot of time at the start is spent building relationships and learning when "to push and when to show some grace," Crouch said.
"Making up work can be a daunting task especially when trying to keep up with current work, so we try to approach it in broad terms first and then determine a goal for the day/week," Schager said."We think we are fun, so we try to fuse humor and support together in a way that puts students at ease."
However, there are things that go on behind the scenes of this program to ensure that every student gets what they need to succeed while returning to school. There is a re-entry meeting that is scheduled to talk about the student's progress, any concerns they have with coming back to school, and if there are any accommodations that need to be made in order to make their transition as smooth as possible.
"The NET program has helped me navigate areas of high school that even as a junior I still struggle with," said DiValerio. "The NET program is a very safe and comforting place where I always feel welcomed and it makes a big impact on teenagers' lives."
Schager and Crouch said they try hard to make lasting relationships with their students that continue even when the students leave the program they said. This kind of relationship helps the students feel like they have a safe space to go and receive support.
"There is nothing better than watching a student cross the last make-up assignment or test off the list," said Crouch.