Athletes Hope Next Round of Renovations Include West Campus Facilities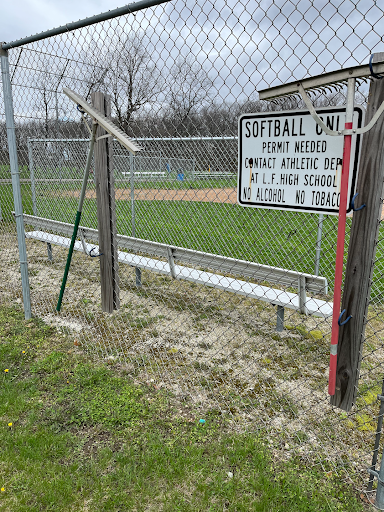 As plans for renovations at East Campus progress, players hope upgrades come to West Campus too.
The "Athletic and Administrative" campus situated in west Lake Forest is home to many teams, but athletes say some of the facilities no longer measure up with some competitive schools.
"Our baseball field is the worst in the conference, and there is an uneven outfield. Our infield is also uneven with a lip on the grass creating nasty hops that are not seen at any other fields," senior varsity baseball player Cade Nowik said.
Many of the schools in the North Suburban Conference and around the North Shore have ramped up their investment in athletic facilities in the past decade. Libertyville built a new turf at their Brainard Campus. Vernon Hills recently built a new Turf baseball field. Stevenson has erected nine new fields recently at the Vernon Hills athletic complex.
"I don't like to say we're falling behind … let's stay up with them," Athletic Director Tim Burkhalter said.
The district has restarted conversations about major renovations, which were put on hold during Covid. Much of the conversation centers around improvements to the aging high school, which last saw major renovations in 2008.
Varsity softball player junior Bella Ranallo said their field at West "isn't nearly as nice" as some competitors.
"Our home run fence is way too big; we need to move it in to about 185-200 feet all around. Our speaker system is broken and there are a lot of weeds in the outfield and along the warning track. I'm lucky to play on a playable field as the JV field is currently unusable," she said.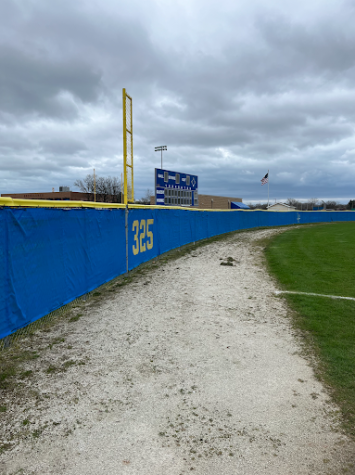 Athletes who utilize West Campus said they are grateful to have such a space, but say it's no longer the modern athletic campus it once was.
"It's cool how when there are many games going on the teams can cheer for each other. But one issue is how bad the fields are. Some fields have more flowers and weeds than grass," senior varsity soccer captain Thibaut Sacherer said.
Burkhalter said he would like to see at least one more turf field added.
"It makes sense to consider one or two additional turf fields at West," Burkhalter said. "You look at some of the schools in our league that have two, three, four fields, there's such an advantage, particularly in the spring."
But it is not just the outdoor facilities at West that need renovation. The building itself is mainly used for administrative purposes, but its weight room and gyms are used by teams too.
"We would love to do some additional spaces for our gyms; we think we could layout some nice practice and game facilities to the north of the current gyms," Burkhalter said
Just below the gyms, lie the locker rooms and team rooms, mainly used in the fall for football and baseball and lacrosse in the spring.
"I would love to enhance [the team room] and make it a source of pride for our teams, because there are six varsity sports using one space," Burkhalter said.